Road Construction Begins around St. Luke's Downtown Boise Campus
By Anita Kissee, News and Community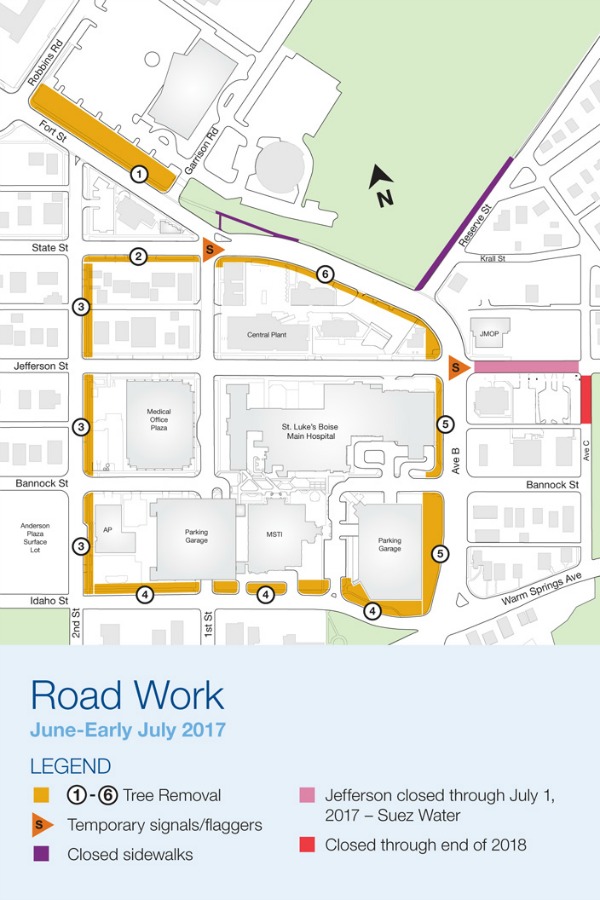 After several years of planning, St. Luke's Health System, in conjunction with Ada County Highway District and the city of Boise, will begin road construction this week around its downtown Boise campus. The work is in preparation for a development project that will upgrade and modernize the downtown hospital to enhance access and care for the growing community, and provide improved transportation flow in Boise's urban core.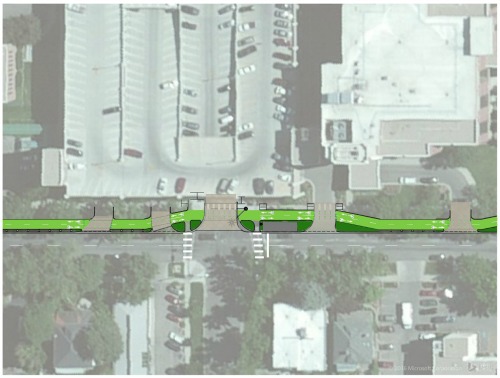 The first phase of work centers on improvements to public roads and infrastructure in a 12-block area around the hospital. The goal is to enhance the overall connectivity of the surrounding area. Construction crews are concentrated:
At the intersection of 1st, Fort and State streets
Along Idaho Street
At Avenue B and Jefferson Street
Depending on the progress construction crews make in other areas, work on Idaho Street could start as early as the end of June. That work includes constructing a cycle track and new sidewalks. This construction requires some local sidewalks to be closed and detours coordinated in advance to minimize pedestrian impacts. Traffic will be moved to one lane and shifted south.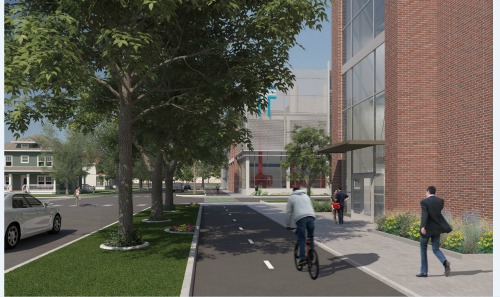 Due to those sidewalk and cycle track improvements, and as laid out in past public hearings, trees in this area will be removed. St. Luke's is contractually obligated to replace removed trees based on the city forester's valuation and ACHD right-of-way rules. The tree removal is the result of three specific transportation projects the City of Boise, ACHD and the community requested of St. Luke's:
Increased intersection capacity.
City Modal Elements: the cycle track and other amenities requested by the city.
Fort Boise Master Plan - Reserve and Fort / Fort and Robbins roundabouts
St. Luke's is working closely with the city forester to replace 64 city trees and will plant 90 new ones in the cycle track median in the fall or early next spring, dependent on the contractor's schedule, weather conditions and what's best for tree health. St. Luke's is working closely with the city forester to ensure sensitive and appropriate choices are made for the restoration of the tree canopy throughout this portion of the plan. St. Luke's intends to plant trees that are more valuable than required under city code, and has agreed to incur this expense, even though the work requiring the majority of removals is directed by the three-party agreement.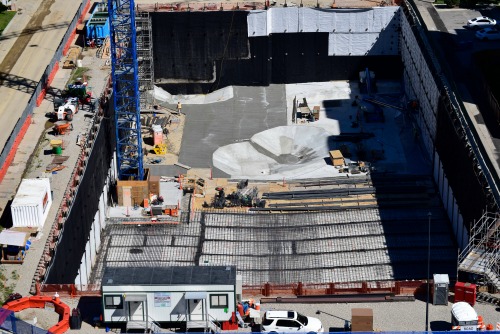 After the Suez Water main project on Jefferson Street is complete and the road is reopened, Reserve Street will be closed and detoured traffic moved to Jefferson. This change is anticipated to occur in mid-July, and Reserve will remain closed through mid-fall. St. Luke's will work to provide advance notice and detour information to hospital visitors, neighbors, staff and others who drive through the area once the detour routes are approved by ACHD. Signs will also be posted, and more details about that work provided.
Children's Pavilion Construction Update
Separate from the road improvement project, but still impacting traffic and our St. Luke's neighbors, is concrete work that will be occurring July 1 at the Children's Pavilion construction site. The first of two large concrete placements will occur starting at 1 a.m. and finishing around 7 p.m. on that day. St. Luke's coordinated with the city of Boise and ACHD for an overnight pour to minimize inconvenience in the area.
Traffic control will be established late Friday, June 30. This includes a single northbound right lane closure on Ave B between Bannock and Jefferson streets. Jefferson Street will remain closed for the staging of concrete pump operations.
Construction work lights will be set up at the bottom of the excavation and along Jefferson Street. All lighting will be downward in direction and directed away from residences. Concrete pumps will be positioned at midnight on June 30. Concrete placement will require approximately 180 trucks, which will arrive starting at 1 a.m. and finishing around 12 p.m. Trucks will be lined up around the Fort Boise area and cycled on to Jefferson Street, where they will be emptied into the pump trucks. Empty concrete trucks will exit out to Warm Springs.