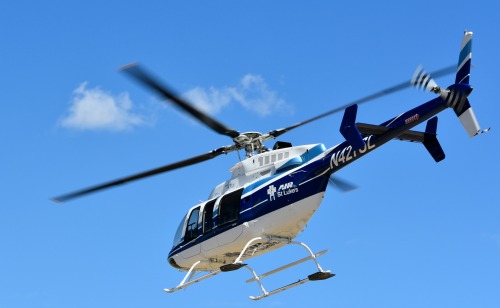 St. Luke's sites across Idaho are prepared to serve their communities during the Great American Eclipse Aug. 21. The eclipse will pass over Idaho from about 10:10 a.m. to 12:48 p.m. Hundreds of thousands of visitors and up to 1 million or more are expected to invade our borders for the event, which will likely mean traffic delays for staff traveling to work, and cell phone and internet issues due to the number of people using the networks.
Many visitors may come unprepared for the hot weather, go into dangerous and isolated places, or injure themselves during hikes and climbs, or while traveling on the roads.
The staff at St. Luke's Wood River has been doing a huge amount of planning and preparation due to its location in the path of totality and the number of celebrations and events planned in the area, however all emergency departments systemwide have increased staffing and supplies to treat patient surges from Aug. 18 to Aug. 21. In our Western Region, planning has focused on our Fruitland and McCall EDs because of their proximity to Weiser and Cascade, both cities near the center of the path of totality. Weiser has a number of community eclipse events planned as well, hotels in the region are booked up and farmers are letting their fields for campers.
St. Luke's in Twin Falls, Jerome, Nampa, Boise, Meridian and Mountain Home all stand ready to provide back up. Air St. Luke's also is deploying additional aircraft and staff to serve the Health System. They will have an extra helicopter and crew based at St. Luke's Wood River and traveling to Stanley during the day, and an additional ground transport. Air St. Luke's has plans to partner with other air ambulance services across the region, if needed.
St. Luke's Children's Dr. Katherine Lee, a pediatric ophthalmologist in Boise, says looking directly at the sun without proper eye protection can damage the retina, a condition called solar retinopathy. Solar retinopathy doesn't cause pain. Symptoms may not be immediate, but they can include a permanent loss of vision, loss of color perception and distorted vision.
During totality, when the entire sun is fully covered, it's OK to sneak a peek, Lee said. But be careful: Eyes are vulnerable as soon as a sliver of sun appears. Also, the pupils will be dilated in the fading light from the eclipse, so they will be extra vulnerable when light returns. More important eye safety information can be found through NASA's eclipse page.
Lee said children are particularly at risk of eye damage during an eclipse. The lenses in children's eyes are clear and more vulnerable to light. In addition, young children might not be capable of understanding the risk of sun exposure to their eyes. She advises that any child who can't understand or follow instructions should not be included in viewing the actual eclipse.
Protective eye glasses are available online, at local stores like REI and at local libraries for as long as they last. If you are in McCall, you can buy a pair for $5 at our auxiliary Thrift Shop. Make sure that yours meet the worldwide standard known as ISO 12312-2, which should be printed on the glasses.
For the latest road conditions, go to 511.idaho.gov
Viewing the Eclipse in Rural Areas
Dr. Deborah G Robertson, St. Luke's Wood River emergency department medical director, has the following safety advice for those interested in viewing the eclipse in the Wood River area.
Given the rarity of this event and the generally clear skies our area typically enjoys, it is estimated Ketchum, Sun Valley and the Stanley area will experience a large influx of visitors, perhaps as many as 35,000 in each area! Residents and visitors are encouraged to prepare ahead of time and to take measures to stay safe and healthy.
Taking precautions for any outing in the backcountry and having a basic emergency plan is a good idea for spending time in rural Idaho and elsewhere. Planning ahead will enhance your enjoyment of the eclipse and beyond.
Stock up on essential provisions such as water, ice, food, prescription medications and fuel. Traffic volumes might be quite heavy and these items may become scarce.
Have a first aid kit and keep it ready.
Do not rely on cell service, the network may not be able to handle the increased volumes.
Have a plan in case of emergencies such as fire, or if separated, where to meet.
Be patient, stay calm and take a deep breath!
9-1-1 and dispatch will likely be overwhelmed on eclipse day. Only call 9-1-1 if it is a true emergency. Expect increased response times due to traffic congestion and limited resources. The non-emergency phone number to dispatch is 208-578-3831.
Sign up for an Air St. Luke's Membership. At $60 a year, it is a bargain compared to the cost of transport without membership. Note that there's a 72-hour waiting period after you purchase a membership.
As director of emergency medicine for St. Luke's Wood River, I and my colleagues have treated a number of injuries related to activities in the backcountry. While some are minor, others have been serious, and several have required a backcountry rescue.
Given the anticipated influx of visitors around the total solar eclipse, resources may be stretched, possibly delaying backcountry rescues. Those venturing into the backcountry should plan for the unanticipated, including overnight shelter and provisions.
Before you go out for a hike, bike or activity on one of our areas magnificent trails or back county locations, assume you will have no cell service, even just a few minutes away from town. The following tips are important to follow any time of year:
Tell someone where you are going and when you expect to be back regardless if you're going solo or going with others.
Bring a map and a compass and keep track of your location. Many trails can be confusing. Do not rely solely on your cell phone for maps or communication.
Stay found. If you are lost, do not continue on in hopes of finding your way. Retrace your route back toward the trailhead until you pick up the trail or find someone who knows the area. If you cannot retrace your route, stay put, conserve energy and water, make yourself visible and await rescue. If possible, stay together in case of problems. Discuss your situation calmly and make a plan to improve it.
Bring plenty of water and extra high energy food. In case you end up lost or injured, these items will come in handy. Stay hydrated, often water alone isn't enough, and our body needs to replace electrolytes found in some sports drinks as well.
Apply sunscreen with an SPF 30 or higher with broad spectrum to have protection from both UVA and UVB rays. Re-apply every 90 minutes. Lip balm with SPF is a must.
Dress appropriately. Lightweight, loose fitting clothing helps sweat evaporate and keeps you cooler. Avoid dark colors, which can absorb heat. If possible, wear a light-colored, wide-brimmed hat.
Bring clothing for changes in the weather. The mountain climate can be unpredictable with sudden storms producing rain, hail and temperatures that drop quickly. Nighttime temperatures drop significantly. Don't venture into remote areas wearing only a T-shirt and shorts. Carry a windbreaker, sunscreen, sunglasses and extra warm clothing. A tarp can give you wind and rain protection.
Watch out for lightning. If you see lightning approaching, take cover in a vehicle or crouch in a low, dry spot. Avoid metal objects and never take shelter under a lone tree, at the base of a cliff, or in a shallow cave.
In addition to a first aid kit, consider bringing matches or a lighter. Even duct tape and safety pins can go a long way to fix a number of issues.
Remember never to leave a child unattended in a vehicle. On an 80 degree day, a child's body temperature can reach deadly levels within just 10 minutes. Also remember that elderly people and animals are more sensitive to heat, and when left inside a hot car can quickly become deadly.
Note that St. Luke's Wood River will have additional urgent care hours in the Physician Office Annex north of the hospital Saturday and Sunday, Aug. 19 and 20 from 10 a.m. – 4 p.m. The Hailey Clinic will also be open Saturday, Aug. 19, 8 a.m. – 2 p.m.; please call 208-788-3434 for appointments.