Air St. Luke's is in the business of saving lives faster and safer. In 2013, the St. Luke's Magic Valley Health Foundation partnered with the medical and flight crews of Air St. Luke's and launched a capital campaign to build a fully enclosed and heated helicopter hangar on the Magic Valley medical campus.
In January 2014, the Air St. Luke's Magic Valley Hangar was built, thanks to the generosity of donors in our Magic Valley communities.
The hangar made all the difference during this year's difficult winter.
"Air St. Luke's is now able to keep the machine clear of ice and snow, keep the crew and the machine together and achieve response times consistent with other times of the year when weather is not a deterrent," said Blaine Patterson, director of emergency medical services at St. Luke's Magic Valley.
"During these other times, weather is not a factor in slowing the response times."
Prior to the hangar, Air St. Luke's crew members had two options. They could leave the helicopter on an open pad with the rotor blade and inlet covers in place (they take about 10 minutes to remove and stow). If icing occurs – which happens frequently - the flight surfaces need to be cleared and sometimes other steps must be taken, delaying the response. This was the typical process at the previous location on Addison Avenue.
The other option was to move the helicopter to the Jerome airport hangar during winter months. This occurred after the move to the hospital's location on Pole Line Road and before the new hangar was built. Airport hangars do not generally provide crew living quarters, so crew members were housed elsewhere and responded to the hangar to remove the helicopter, again delaying the response.
If not for the hangar, throughout the winter patients would have been delayed if they needed treatment outside of the Magic Valley. Thick ice caused by some storms would have grounded the helicopter for long periods. Now Air St. Luke's is back in service immediately with a warm and ice-free helicopter.
One of many examples of a patient who benefited was a young man involved in a motor vehicle crash in a remote area in December.
"He had significant injuries, but was still conscious enough to feel the pain of his fractured femur, among other serious injuries," Patterson said. "He was pinned in the vehicle, and his blood pressure was low and falling.
"His blood pressure and pain were medically managed, and he was flown directly to a trauma center for definitive care."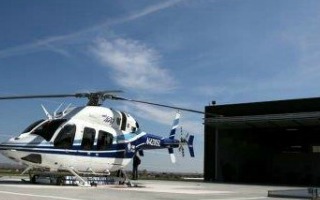 In the previous two years, winter lift-off time to an emergency scene was just over 9 minutes. During the last three winters, the response to an emergency scene has been reduced to nearly 7 minutes, an improvement of more than 25 percent.
"While a couple of minutes doesn't seem like it would have much of an impact, in time-sensitive emergencies such as priority trauma, stroke and heart attack, it can make a huge difference in patient outcomes," Patterson said.
For more information about Air St. Luke's membership, contact [email protected] or call 1-800-822-1616.