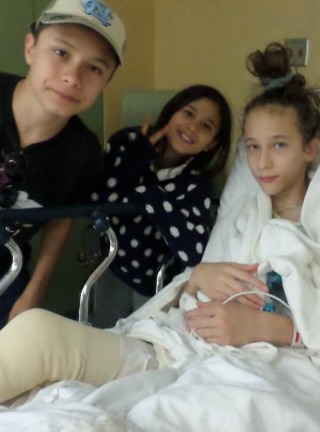 Gavine Turner isn't your typical 14-year-old.
While other teens may have spent the summer basking in the glory of sunshine and a lack of homework, Gavine had his mind set on raising money. He spent many of his vacation days mowing lawns, then turned around and donated his earnings to St. Luke's Children's Hospital.
Gavine's motivating factor lies very close to his heart: his younger sister.
Elaine Turner was born with amniotic band syndrome, a lowered amount of amniotic fluid in which the fetus develops and that causes fibrous amniotic bands restricting blood flow. As a result, Elaine was born weighing only 2 lbs. 4 oz., without her lower right leg and with only three toes on her left foot.
Elaine, who is 13, spent roughly two months in the McKay Dee Hospital neonatal intensive care unit in Ogden, Utah. Much of her childhood consisted of regular visits to Shriners Hospital for Children in Salt Lake City.
In July of 2014, Elaine started seeing doctors at St. Luke's in Meridian. She also receives care at St. Luke's Elk's Rehabilitation Hospital in Boise for fittings and modifications to her prosthetic leg.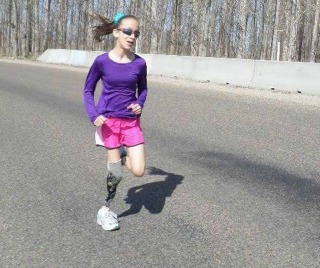 Through the years, Elaine's condition has not put a stop to her spirit. She dreams of becoming a veterinarian and one day hopes to compete in the Olympics.
Because of his family's positive experiences with St. Luke's, Gavine was inspired to give back. In 2014, he began tossing loose change into the St. Luke's Children's Miracle Network donation bucket at Walmart.
He was further inspired after a recent visit to St. Luke's Children's Hospital and surgery for Elaine. He decided to donate on a larger scale, and made 100 fliers by hand to promote his summer lawn-mowing business.
Gavine's mother, Ana Maria, has enjoyed driving Gavine to meet his clients. Her son has raised more than $100 for St. Luke's Children's Hospital — and he has no intention of stopping.
Gavine is continuing his business into his ninth-grade year, but as his mother said, "Homework comes first."