St. Luke's Patients: Defying Statistics and Being 'an n of one'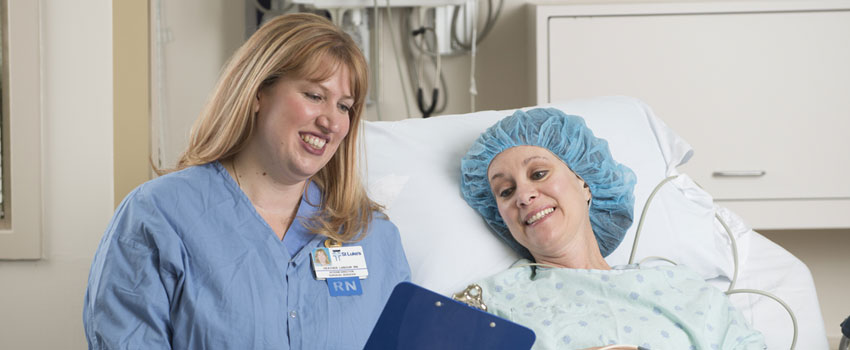 By Roya Camp, News and Community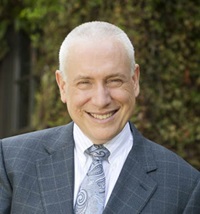 At St. Luke's, we strive to be patient-centered and we have taken steps, but we realize we still have far to go to be exceptionally patient-centered in all of our interactions with patients, whether it is access to be seen at a time and in a time frame when people want to be seen, provision of services or the billing for those services.
One way we determine how we are doing is by talking to people and learning from them. I previously wrote about my wife's experience with surgery here at St. Luke's.
For today's blog, we have the opportunity to learn from a patient who has been a nurse at St. Luke's. Karen Kozlowski agreed to share her story, and will speak with me soon in front of 300 managers from around St. Luke's Health System. We will record that interview and share it via the blog in the coming weeks. Here is blog editor Roya Camp with Karen's story.
- David C. Pate, M.D., J.D.
---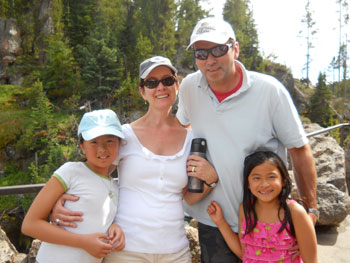 For many patients and would-be patients, it's become routine to hunt for information on medical conditions, symptoms and treatments on the Internet.
And then there are those patients who, driven by their own situations, put the information together so that others can benefit.
Karen Kozlowski is one of those. Until four years ago, she was an operating room nurse at St. Luke's Boise downtown campus. She previously worked at the hospital that became St. Luke's Wood River; in all, she was a St. Luke's employee for a dozen years.
Kozlowski is 52 years old, a Boise resident and a member of an extremely small population of people with leiomyosarcoma, a rare and aggressive cancer of the body's smooth muscle cells.
Only about 1,500 to 2,000 people across the country are diagnosed with leiomyosarcoma each year. Within that number, patients have different types, depending upon the cancer's location.
Kozlowski believes that hers, which has centered around her stomach, was caused by radiation she had three decades ago to treat Hodgkin lymphoma, a cancer of the lymphatic system.
She was diagnosed in January of 2010 and stopped work in 2012 because of her illness. That's when the work of living really began.
She receives scans every three months to check on the progress of the disease; recent scans have detected liver tumors.
And because her illness is so rare, she has in past years left Idaho for treatment at what she calls "the big three:" Memorial Sloan Kettering Cancer Center in New York, Dana-Farber Cancer Institute in Boston and MD Anderson Cancer Center in Houston. In January of 2010, a Sloan Kettering gastric surgeon consulted with St. Luke's Dr. Jim Valentine, who performed a resection. In 2011, she was at Sloan Kettering for liver biopsies and ablations. In 2014, it took nine months to identify a surgeon at the University of Washington who would resect a tumor from the caudate lobe of her liver that was encroaching on her vena cava. She has outlived her prognosis by about four years.
"It's basically become a full-time job," she said, "living in three-month chunks. What's going to happen?"
It has been uncertain going, but there is one thing Kozlowski is certain of: The care she has received from the oncologists, interventional radiologists and surgeons of St. Luke's has meant the difference. Her team has done the research, given her great counsel and worked with colleagues across the country to ensure she has received the help she has needed.
"I still come to St. Luke's for my care," she said. "It saved my life."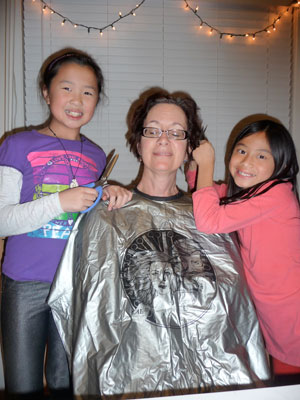 A year ago, convinced that the St. Luke's team was as good as any of those she'd been working with out of state, she decided to stop traveling for care. Kozlowski, who has come by her deep knowledge of leiomyosarcoma the hard way and who now facilitates a Facebook support group, keeps a reminder before her constantly in the form of a decal on her cell phone that says "Defy statistics" and helps coordinate a conference for people with the disease, decided that with two young children and another procedure looming, she'd rather be close to her family and close to home.
In December, Dr. David Sonntag, Dr. Tyler Harris and Dr. Dan Zuckerman, all affiliated with St. Luke's Mountain States Tumor Institute, helped to map and successfully operate on Kozlowski's liver tumors in a procedure she'd previously had at Sloan Kettering and at Stanford University Medical Center.
And while Dr. Zuckerman, MSTI's medical director, is Kozlowski's main oncology physician, it was Dr. Sonntag who tipped the balance. Dr. Sonntag works alongside interventional oncology colleagues Dr. Harris and Dr. Sean Carr, in conjunction with Dr. Zuckerman and other medical oncologists, to perform targeted therapies such as the one used to treat Kozlowski.
"My husband and I went into the meeting very open-minded, but I have been doing this for many years, and I know my confidence level," she said. "He just blew me away."
Three days after Christmas, the St. Luke's team operated on Karen Kozlowski.
"Immediately they could see, because it's a real-time procedure, he got a good burn on the tumor," she said. "They got the whole tumor."
The former operating room nurse, who researches doctors and emerging treatments in the field of leiomyosarcoma care, is stunned by the end-to-end reception she has experienced.
"When do you walk into a hospital and the people at the information desk know you are coming?" she said. "They just took care of me, and they knew who I was. It was amazing."
St. Luke's cancer care has made everything she does possible, she said.
"It has extended my life. I would not be here," she said. "I anticipate that they are going to keep working on me and helping me stay alive.
Dr. Zuckerman did his medical oncology fellowship at Dana-Farber and is not surprised by her experience.
"I trained with some of the best doctors in the country and saw firsthand what cutting-edge cancer care looks like," he said. "Frankly, the interventional oncology team we have here at St. Luke's is even better. It's world-class care right here at home."
Dr. Zuckerman, Dr. Sonntag and the other St. Luke's team members have engaged her in a way that does not focus on the statistics or the odds, Kozlowski said, describing herself as "an n of one."
"I have not settled. My doctors have not settled," she said. "They are not content with statistics. One has told me he could not come to work on the day that statistics say should be my last.
"I want people to hear the story and know that we have this at St. Luke's," Kozlowski said. "The care is unbelievable."