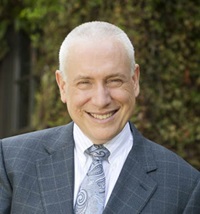 Who likes change?
If you answered "I do," you are in rare company. Rates of stress and burnout are high among all healthcare professions. Never before has health care gone through this magnitude of change and at this pace. It is both exciting and anxiety-producing. It helps when we stay focused on the "why" behind the "what" and keep the end in mind.
With our implementation of myStLukes, we are closing in on realizing the portions of our vision that relate to our care being integrated and seamless. Our electronic health record will result in better and safer care.
That said, it is a lot of change, and we recognize the stress the implementation creates for everyone in our organization, even as we understand the benefits for our patients.
My guest blogger today is Chris Roth, St. Luke's Health System's senior vice president and chief operating officer. His role is to oversee this implementation, but for Chris, it's not just a job; it is personal. Here, Chris shares his thoughts about the important work we are doing.
- David C. Pate, M.D., J.D.
---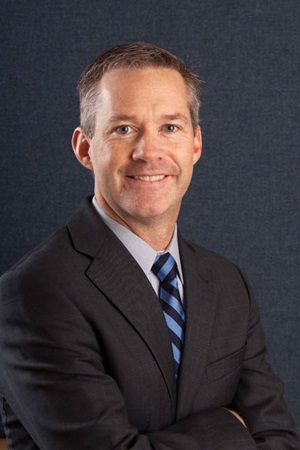 Founded in 1902 as a single hospital in Boise, Idaho, St. Luke's has a long and rich tradition of serving our community.
Throughout our history, change has been a constant, and the past decade is no exception. St. Luke's Health System was created in 2006, and a short 10 years later we are celebrating the third year in a row of being recognized as a top 15 health system in the country.
Remarkably, the St. Luke's team has achieved improved outcomes year over year in spite of a 'patchwork quilt' of clinical information systems knit together during a decade of rapid growth. We are now well on our way to instituting and implementing a common electronic health record across all care settings that will serve to accelerate improvement in care.
Our health system is only 10 years old, so it may be easy to say that implementing a systemwide health record is the most significant change we have undertaken collectively.
At the same time, I believe the significance of this change in terms of its value to our patients, our caregivers, our communities and our locally owned and operated system may not come around again during my time in health care.
Hundreds of St. Luke's team members are working to prepare for Oct. 1, when we expect to go live with the new platform. We faced a choice about a year ago regarding whether we would add platform use incrementally or go live simultaneously across locations, and our team is doing impressive work so that we all can hit that mark.
Along with the sheer magnitude of the work effort, that element of simultaneity is having ripple effects across our system, causing changes to and a rethinking of hundreds of software applications, processes, roles, jobs and work activities.
The implementation is causing us to change things that might not have changed otherwise or would have taken longer, such as standardizing our pharmacy formulary. We have built hundreds of standardized clinical order sets. We have undertaken changes to security access, and taken a fresh look at job descriptions and security levels.
We've dug into supply chain, reinforced our back-up and redundant systems, stabilized other systems, established new data centers and upgraded our wireless and desktop environments. We are reviewing processes having to do with medicine safety, bar-coding and a host of other areas. In essence, we are changing the way we work across our entire organization.
We have many employees and consultants who have been part of this sort of implementation in other hospital and healthcare environments. They know, and have told us, that this will not be easy. We know, among other things, that it will be very challenging for the weeks leading up to and beyond our go-live.
But we also know that no one would go back. No one, having implemented a successful common healthcare records platform, wants to return to a patchwork collection of paper and disconnected electronic component pieces of records.
During the rough patches along the way, and they are surely coming, we may be challenged to keep our perspective. We are going to need to be understanding and patient with each other, and we are going to need to acknowledge that it is human nature to fear the unknown, to struggle with changes in processes and perceived loss of control and to become frustrated with the pace of change.
Anxiety may increase, communication is likely to be questioned and impacts on day-to-day work will become more noticeable. But our team has remarkable resiliency, and I am confident that we will work through these challenges, because in all the dozens of meetings and conversations that I have had with the St. Luke's team members who are laying the groundwork for our successful implementation, not one has questioned the need or the value of this work.
So we understand the why. We get that a common healthcare record contributes to better care for our patients and better information for all participants. It's going to come down to the how – how it gets implemented, how we react and how we respond.
Successful implementation of a common record is not a panacea. It won't solve all of our challenges, and it will create new ones. And there is no question that it will change the way we work. The answers, as is so often the case, are in our preparation and our response. In the end, if we stay positive and work through the challenges and the bumps, we will realize this very meaningful achievement, and our patients and communities will be the better for it.
As a parent of young children and as St. Luke's Health System chief operating officer, I've already experienced the meaning of a common healthcare record and the ramifications of not having one.
As a family of patients, the Roths have been subjected to redundant medical tests and medical procedures and had to make multiple trips across town because one medical office was not able electronically to communicate with another. I have been called upon on these occasions to reconstruct from memory parts of a medical record that was not accessible.
And as a healthcare professional, I have seen the consequences of confusion regarding medical records and failures of effective communication handoffs, consequences that more often than not have to do with patient and medication safety. When those scenarios are significant, the consequences can be disastrous.
Common systems will allow St. Luke's to enhance what our patients and their families want around access and records transfer, safety, online scheduling, transparency and information-sharing. Simply put, they help take the guesswork out of a person's health history.
The peace of mind that comes with that, for all of us, is the ultimate why. It's a goal worth attaining.