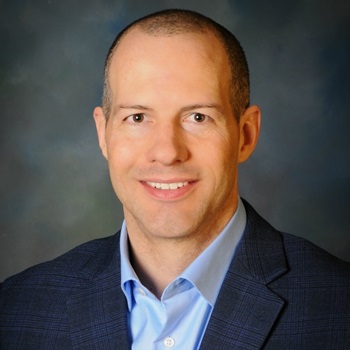 Sean McCallister, previously of Providence Health & Services Alaska, has been selected as the new site administrator at St. Luke's McCall. His first day on the job will be March 28.
McCallister is a passionate leader, committed to living and working in a vibrant community where he can contribute to quality and patient-centered healthcare. He received the unanimous support of the search committee that represented physicians, community, hospital district and foundation boards, St. Luke's West Region and McCall leadership, employees and community members.
His experience includes more than 10 years of demonstrated leadership and operational skills. He served as hospital administrator for Providence Valdez Medical Center and most recently as region critical access hospital administrator, overseeing four affiliated rural Providence hospitals.
While serving in Valdez, he received Alaska's Top Forty Under 40 award, which recognizes business professionals under the age of 40 who demonstrate excellence and commitment to community.
He received a bachelor of science degree in communications and public relations from Weber State University in Ogden, Utah, and earned his master's degree in health policy and administration from Washington State University in Spokane.
"I love all aspects of health care, especially the opportunity to work with wonderful, passionate people and to make a difference," McCallister said.
After receiving his master's degree, McCallister earned an administrative fellowship with Providence Health & Services Alaska. He, his wife Lisa and their young family headed to the Last Frontier. That one-year stint became the launching pad for his career and led to the hospital administrator position in Valdez, a remote community of 4,000 people.
"This is where I developed my passion for living in a small community and serving a small hospital," he said. "You're not providing health care to just anybody. It's your neighbors, your kids' teachers, the people you attend church with, etc. It creates a very unique and special dynamic."
When McCallister started in Valdez, the community and Providence had recently completed building a new hospital. It became McCallister's task to work closely with the city and local healthcare stakeholders to develop a master site facility plan and integrated health campus.
"It was challenging work and necessitated tremendous collaboration," he said. "It requires long-term vision and diverse perspectives."
The McCallisters and their five children, ranging in age from kindergarten to high school, are avid outdoor enthusiasts and love skiing, mountain biking, hiking, camping and water sports.


"McCall has so much to offer," he said. "It's a phenomenal community. During our visits, everyone made us feel so welcome. It's going to be a great place for Lisa and me to raise our kids and settle down."
McCallister is equally enthusiastic about St. Luke's. As he looked for potential places to relocate, St. Luke's stood out.
"I'm impressed with St. Luke's strong reputation and legacy of commitment to quality health care," he said. "It's important to me that St. Luke's Health System is a not-for-profit located in Idaho and serving local communities."