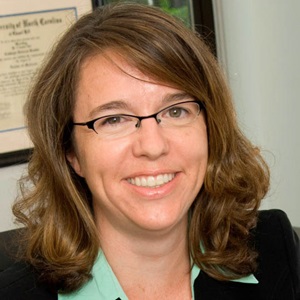 Dr. Kathryn Beattie, a board-certified pediatrician with a master's degree in business administration from Columbia University and deep experience in hospital operations, has been named executive medical director and administrator of St. Luke's Children's. She will begin work with St. Luke's Jan. 11.
Dr. Beattie was chosen with the whole-hearted endorsement and support of the executive team, including clinical leadership and internal candidates. St. Luke's colleagues are looking forward to her arrival with a high degree of unanimity and excitement about the appointment.
Dr. Beattie will move to Idaho from the Seattle area, where for the past eight years she has served as senior vice president and chief medical officer of Valley Medical Center, a King County community hospital and network of clinics affiliated with the University of Washington.
The well-being of children has been her abiding passion in health care, and lessons learned in raising her own son and daughter affirmed for her the critical role of pediatric clinicians in the vitality of the next generation. Early in her career, she explored an interest in surgery and completed a three-month research fellowship in cardiothoracic surgery at the National Institutes of Health, but the intrigue of the operating room was outweighed by the joy of caring for children and supporting their families. Dr. Beattie's daughter, now 24, works for Facebook in Austin, Texas, and her 19-year-old son is a student in Washington state.
Dr. Beattie, 47, grew up in Silver Spring, Maryland, and attended the University of North Carolina at Chapel Hill for both her bachelor of science degree in biology and her medical doctorate. She completed her internship and residency in pediatrics at University of Medicine and Dentistry of New Jersey - Robert Wood Johnson Medical School in New Brunswick, New Jersey.
Dr. Beattie was a partner in a busy pediatric practice in Princeton, New Jersey for 10 years. As the practice grew, she designed and built a new clinic in the space of a former grocery store. The construction project required a crash course in business fundamentals and she subsequently enrolled in Columbia's esteemed business school to better understand how to improve practice operations.
"I really loved business school," Dr. Beattie said. "It was learning a whole new way of thinking."
Over the course of her career, she has served as the managing partner for Princeton Nassau Pediatrics, chair of the Department of Pediatrics at University Medical Center at Princeton, and senior vice president of medical affairs at St. Charles Medical Center in Bend, Oregon, and as a director on multiple boards for a variety of healthcare-related organizations, including First Choice Health Network, PacLab, Regional Long Term Acute Care Hospital, and the American Heart Association.
She is interested in promoting the health of the community across the continuum of care and bringing the administration of health care together with the clinicians delivering care to optimize quality, safety, and efficiency for delivery of the best experience and outcomes for patients. Her children's experiences continue to inspire her.
"There are elements from all aspects of life that I try to incorporate into my functions as a leader," she said. "I try to always be thinking about how something might apply. How might others approach something?"
Dr. Beattie is an avid bicyclist and enjoys racing; she is looking forward to riding and hiking in the mountains of Idaho with her chocolate lab, Emma.
She is equally enthusiastic about St. Luke's and passionate about the role St. Luke's Children's plays in the community. She sees great potential for the beloved Idaho institution to thrive in the changing healthcare landscape.
"I think an understanding of how the business of medicine is working today, and how it will work in the future, is very important," she said. "I think we have to be creative. It's getting harder and harder to accomplish the goal, which is affordable, accessible, quality health care, across all settings.
"That requires innovation," she said. "How do we deliver care in new ways?"