St. Luke's MSTI Receives $50,000 Grant from Hyundai
By Chereen Langrill, News and Community
Pediatric cancer patients at St. Luke's Mountain States Tumor Institute is receiving a new patient navigator, thanks to a $50,000 Impact Grant from Hyundai Hope On Wheels.
The grant check was presented to St. Luke's MSTI on Aug. 9 during a ceremony at the downtown campus. Marni Allen, a nurse practitioner at St. Luke's MSTI Pediatric Oncology and Hematology Clinic, is grateful the money can help provide a navigator who will be dedicated to supporting adolescent and young adult cancer patients.
"Adolescents and young adults have specific challenges and barriers to healthcare, particularly when it comes to cancer treatment. They will benefit from someone who has a global focus of their care; a trusted advisor who can provide clinical support, education, and advocacy," Allen said. "We want to create an environment where we give and respect the voice of adolescents and young adults in treatment planning and decision making."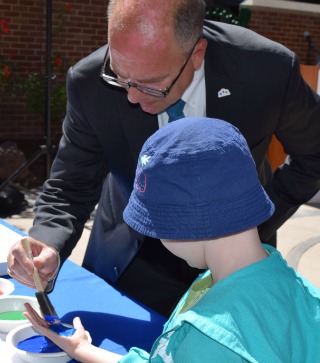 Representatives from Hyundai Motor America were on hand for the check presentation, in addition to Boise Mayor David Bieter, Dr. Dan Zuckerman, St. Luke's MSTI executive medical director, and Grant Petersen, president and CEO of Bronco Motors.


MSTI patient Kaylee Clark also attended the ceremony and shared a letter expressing her gratitude for the support provided by the new grant. The letter was read by her mother, Serena Clark.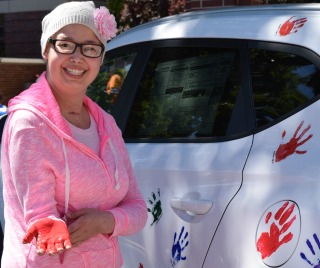 The event ended with a handprint ceremony, in which pediatric cancer patients pressed their painted hands onto a white Hyundai Tucson to represent children and families impacted by cancer.