St. Luke's Rehab Exhibit Shows the Healing Power of Art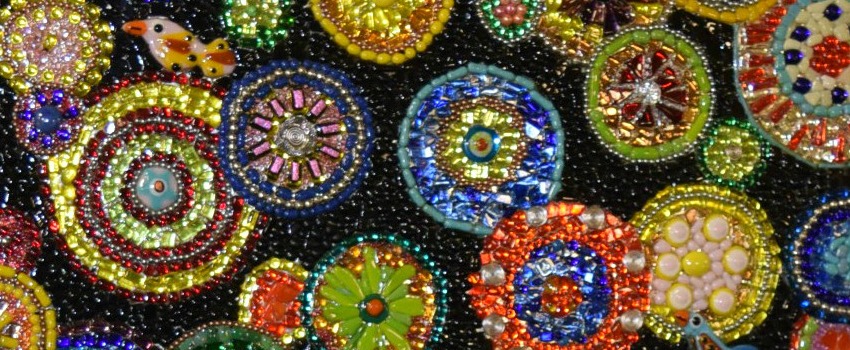 By Chereen Langrill, News and Community
One artist describes it as "a tool of survival." Another calls it "a passion," and something he must do every day. The nine artists with work featured in a recent exhibit entitled "Creative Healing" all agree that art has helped them get through some of their greatest challenges in the midst of a disease diagnosis or treatment.
The annual Creative Healing exhibit, held on March 31 at St. Luke's Rehabilitation, is a chance for artists to show and sell their work. This year's event also included a silent auction featuring work from children receiving treatment at St. Luke's Children's Rehabilitation; the silent auction benefiting St. Luke's Children's Rehabilitation raised nearly $400.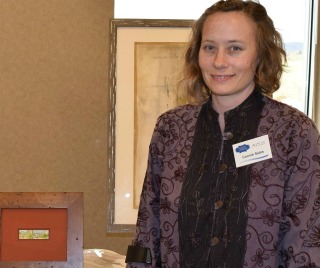 Creativity that Fuels the Soul
Connie Sales discovered her love for writing and drawing when she was 6 years old. While interacting with others has never been comfortable for Sales, she has discovered that her art can build a bridge that empowers her to communicate with others. Art also helped her build her own emotional bridge, allowing her to share her soul's deepest expressions through her creations.
"Art was a tool for survival for me," Sales said. "Writing and drawing were my confidant."
She incorporates special objects into her work, creating art from her own memories; she has made inks from red dirt she collected while in New Mexico and from coffee grounds she saved from an especially memorable coffee she was served during a visit to North Carolina.
"There is something sentimental in everything I do," Sales said.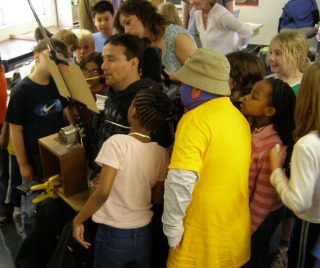 Hernan"Non" Reyes is paralyzed from the shoulders down and now uses his mouth to draw.He finds his work can help him communicate with others.
Communicating through Art
Hernan "Non" Reyes has discovered that his art can help him to communicate with others. In 1992 Reyes was paralyzed from the shoulders down after he was involved in a car accident. He struggled to find his new identity, and learned that art could help shape his outlook on life.
One day his physical therapist showed Reyes an easel and asked if he thought he could draw with his mouth. Reyes decided to try.
"I realized that because art was unique, from my perspective, I could use it to help other people," Reyes said.



Promoting Peace and Tranquility
Spiritual images such as crosses and hands clasped in prayer are part of the art created by Donald Collins, who creates pieces using clay, wood, and watercolor on canvas. The works Collins creates helps him "promote peace and tranquility," and it is something he believes he is meant to do.
"We are given personal gifts as tools to use, and I feel that creative ability has been given to me," Collins said.
A diagnosis of chronic inflammatory demyelinating polyneuropathy (CIDP) impacts his motor skills, but he won't allow the neurological disorder to stop his creative flow. "It is a passion," Collins said of his work. "It is every day."