St. Luke's Among the Nation's Best: Chasing Perfection, Catching Excellence
By Bart Hill, MD, News and Community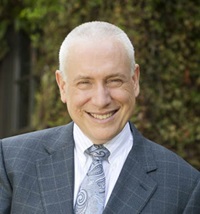 We have exciting news, and Dr. Bart Hill, chief quality officer for St. Luke's Health System, writes here about this incredible accomplishment and recognition.
I am incredibly proud of our physicians, nurses, physician assistants, nurse practitioners, technologists, therapists, pharmacists, social workers, pastoral care staff, volunteers, transport staff, infection control practitioners, quality improvement staff, nursing assistants, unit secretaries, service line leaders, data analysts, all the many people who work on the front lines and those that work behind the scenes to ensure that our patients receive the best outcomes, in the safest environment, in the most efficient manner possible. You make me and our communities proud!
Here is Dr. Hill:
- David C. Pate, M.D., J.D.
---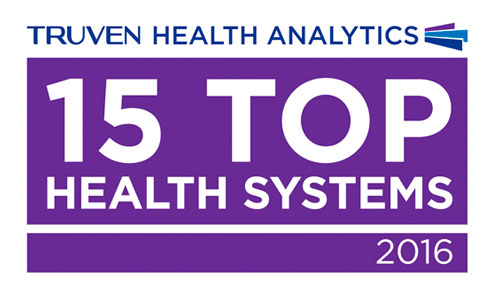 For the third consecutive year, St. Luke's Health System is being recognized as one of the Top 15 Health Systems in America for its performance on a balanced set of quality, safety and efficiency metrics by Truven Health Analytics an IBM Company.
For a health system that is barely 10 years in existence, this is quite an accomplishment.
It is also a testament to the dedication, passion and abilities of our many staff members, volunteers, physicians and other providers. Without their commitment to providing safe, high-quality care, this achievement would not be possible, and we are deeply appreciative of that engagement.
It has always been our goal to find opportunities and improve our health care and to continually seek ways to improve the experience and outcomes for the patients in our communities. To receive this validation from an external organization like Truven that we are heading in the right direction is tremendously satisfying.
Being recognized as a top health system validates our process of questioning and reducing variation across our St. Luke's sites, supports our journey to become highly reliable and builds on the special relationships between our caregivers and patients so that we can deliver on our promise to provide one experience of care.
Being a top health system reflects better survival, fewer occurrences of complications, better patient safety and fewer readmissions in a cost-effective manner relative to more than 300 health systems across America.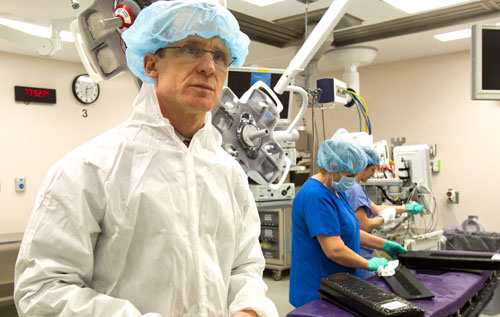 Dr. Kevin Shea, an orthopedic surgeon and architect of the Project Zero work, discussing details of St. Luke's effort to eliminate surgical site infections. Project Zero and other St. Luke's efforts have built quality and outcomes gains.
Being recognized for three consecutive years as a top system is not accidental. It begins with our strategic plan that sets the expectation that we will be a national leader in quality, and then leadership from our boards on down to deliver on that vision.
It is bolstered by our innovative physicians, who continually question the status quo and relentlessly push to make care better.
Finally, it is delivered through the day-to-day care from our staff and providers as they continuously make good on our promise to provide exceptional outcomes and experiences.
"… We will chase perfection, and we will chase it relentlessly, knowing all the while we can never attain it. But along the way, we shall catch excellence."
– Vince Lombardi
Even with this achievement, there are many opportunities to improve. Our goals this year to implement a common electronic health record and develop a culture that engages our staff to be exceptional will help drive consistency between and across our points of care and provide the opportunity to more effectively measure our performance. There is also opportunity to sustain and even advance our performance level in so many of the specific conditions that are evaluated.
Our pursuit of zero harm and top-quality care is a chase for something that may take years to achieve and in that process, we are catching some outstanding results!