St. Luke's Injury Tracking Software Helps Make Idaho Ski Resorts Safer
By Sandra Forester, News and Community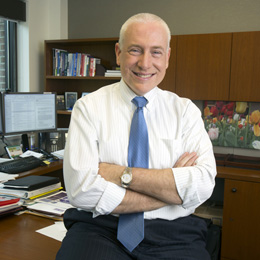 ---
If you have followed my blog, you know that St. Luke's is committed to better health, better care, and lower costs.
St. Luke's is plowing new territory, especially when it comes to improving health and to improving health through prevention. Many innovative programs have been profiled on my blog, and here is one of our latest – in this case, improving health through preventing injuries on Idaho's beautiful ski slopes.
My guest blogger today, St. Luke's Health System Communications Coordinator Sandra Wurdemann, writes about how St. Luke's is making it possible to equip ski patrols with actionable data so that they can make safety enhancements that reduce injuries.

- David C. Pate, M.D., J.D.
---
During the past two ski seasons at Bogus Basin Mountain Recreation Area, the largest portion of injuries have occurred in two locations—the No. 1 Deer Point Express lift, where skiers get off at the top of the mountain, and Coach's Corner, the gentle slope for beginners, according to statistics from St. Luke's Ski Injury Prevention Program.
The program identifies potential hazards and collects data describing the location, potential cause of injuries, and the injuries themselves. Before the snow flies this year, Bogus and St. Luke's Health System staff members are hoping to have preventive measures in place to help drive down those numbers.
"We're considering interventions that are cost efficient and we hope will prove effective," said Dan Henderson, St. Luke's Sport Medicine project manager. "This will lower injury rates. It's evidence-based ski safety."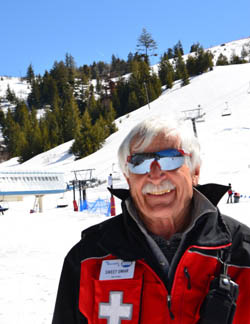 Henderson co-developed software used for the program and spent this fall training patrollers at Tamarack Resort near Donnelly and Brundage Mountain, the Little Ski Hill, and Brundage Snow Cat Adventures, all in McCall, on upgrades he made over the summer.
Now that Bogus has been using the program for a couple of seasons, St. Luke's Applied Research will begin collaborating on interventions based on the data analysis. Potential preventive activities include voice recordings of tips for exiting the lift safely piped through a loud speaker, and signage or ski patrollers in certain areas.
"These are very simple interventions, but things that we think will make a difference," said Hilary Flint-Wagner, clinical research manager for St. Luke's Applied Research.
Although basic guidelines exist, there are no officially adopted U.S. ski industry uniform safety standards for identifying and/or mitigating common slope hazards at ski areas. St. Luke's believes this research will advance safety and injury prevention practices.
Bogus Basin is one of St. Luke's longtime community partners in seeking to improve the health of residents, in this case by reducing injuries and making the ski resort safer.
Omar Fricke, assistant patrol director of the Bogus Basin ski patrol, said the software gives staff real-time observations, which has helped them see where accidents are piling up and to more quickly determine if changes are needed to make an area safer. Putting information directly into the software saves a lot of time and frustration, he said. Previously, ski patrol members manually collected injury data and added it to a computer spreadsheet on a weekly basis. St. Luke's would get incident reports about once a year and tabulate the injuries to try to find ways to lower the injury rate.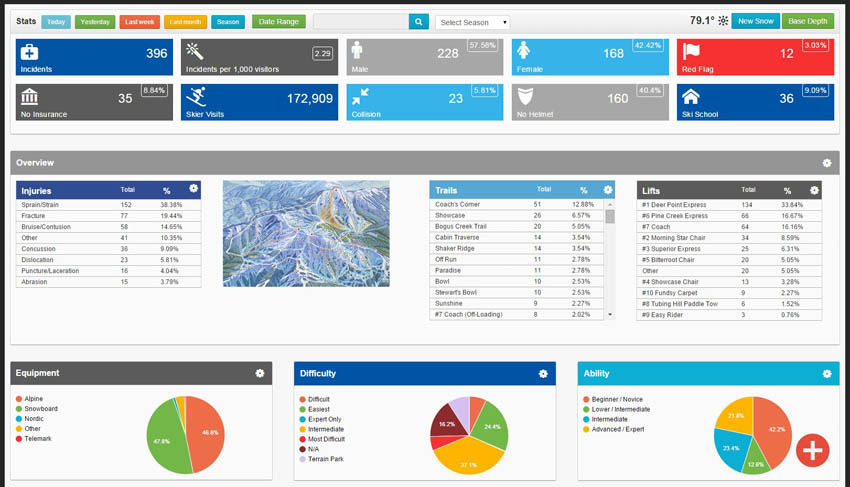 "The number of injuries has dropped, and what we've found are some real hot spots where changes are being considered," Fricke said. "The program itself is a tremendous asset to us."
The program allows ski patrollers to input data on a tablet PC on a real-time basis. The software then pinpoints the location of incidents on a computer map of the ski resort. Each pin mark can be clicked on to bring up the specific nature of the incident. The software has the capability to specify a search, such as "female snowboarders with concussions." Some items tracked are unique to the system, including weather and snow conditions and GPS coordinates.
"Our instant reporting can give any user up-to-the-minute information on what is happening on their mountain," Henderson said. "For example, we know what days of the week, time of day, snow conditions, and weather conditions are most likely to have incidents."
In addition to information about the person, type of injury, and where it happened, the program tracks detailed demographic information such as age, fitness level, experience level, and even the type of equipment being used and whether the equipment is rented or borrowed.
The software also has an alert function that gives supervisors a heads-up on escalated incidents and allows them to notify staff members about weather and other conditions so they can be prepared.
The Ski Injury Prevention Program was the brainchild of Dr. Alex Homaechevarria of St. Luke's Sports Medicine. Dr. Homaechevarria learned to ski at Bogus Basin as he grew up in the Treasure Valley. He isn't aware of any similar system being used at ski resorts.
Henderson improved the software this summer to allow ski patrollers to work with two skier records at one time, and added many reports that help give in-depth analysis of the entire season and individual ski runs. He also created a component that tracks employee injuries and automates the process of filling out and submitting workers' compensation forms.
"We're really excited about growing into other areas that will be really helpful," Dr. Homaechevarria said. "Now we're looking at human resources (in health care and other businesses) and following employees. This could over time reduce their injury rates, and eventually, premiums."
---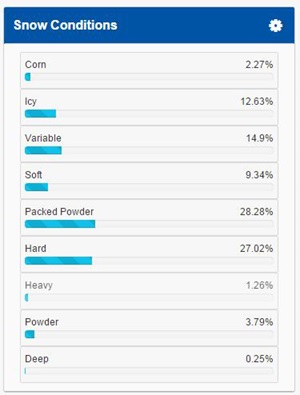 A widget on the main dashboard gives Bogus Basin staff up-to-date snow conditions so they can be well prepared.
Bogus Basin's 2014/2015 Season
Most Common Injuries
Sprains and strains, 39 percent
Who Gets Injured More
Beginning skiers and snowboarders, 42 percent
Ages of Highest Injury Rates
Male age 14, female age 13
Injuries per 1,000 Visitors
2.27