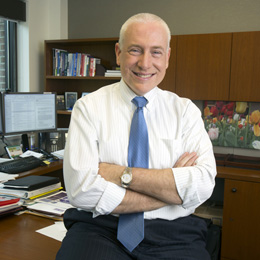 ---
Want to know the secret sauce to healthier employees and lower healthcare costs?
It's one part exceptional insurer, one part exceptional health system, one part exceptional employer, and employees up for a new approach. Mix – don't beat! – thoroughly. Expect great results.
Here is Michelle Bartlome, St. Luke's public relations manager in Twin Falls, reporting on how SelectHealth, St. Luke's, and local employers are working together to create healthier workforces.
- David C. Pate, M.D., J.D.
---
Better health care is a team sport, and the St. Luke's team is working to better the health of people throughout our region. We know that without each other, we will not succeed.
In 2012, St. Luke's Health System formed a unique strategic alliance with SelectHealth, a Utah-based health plan, to offer a new approach to health insurance benefits to residents of Idaho. This alliance is committed to exceptional health care and exceptional health insurance for Idahoans.
St. Luke's is rewarding our employees with a premium reduction as they participate and achieve certain health targets, or reasonable alternatives. Members are being supported in taking charge of their health and rewarded for adopting behaviors that support good health. That good health happens when we all are a part of the team.
The team approach to good health doesn't only happen entirely within St. Luke's. It's important to acknowledge our relationships with some of our community partners, and the difference we're making as we work together on matters of well-being. Here are some of the ways that's happening in St. Luke's East Region.
The College of Southern Idaho (CSI), Clear Springs Foods, and First Federal are among those businesses and organizations partnering with us to create a culture and environment that actively supports health and wellness education initiatives.
St. Luke's Magic Valley also formed the Employer Advisory Council in December 2011 to support the aims of better health, better care, and lower cost. The Advisory Council meets the second Friday of each month to engage in activities and explore topics. Members recently headed to the College of Southern Idaho Challenge Course and walked the Canyon Rim path.
First Federal encourages employees to be healthy and gives them the opportunity to participate in wellness activities and screenings. And while First Federal has had an active wellness program for many years and a committee that champions wellness in and out of work, the allegiance has been a boost.
"For First Federal, the partnership with SelectHealth and St. Luke's has been positive," said Becky Nelson, First Federal's senior vice president and human resources director. "We appreciate the partnership and support of the St. Luke's staff in helping to advance the health and well-being of our employees and their families."
St. Luke's Health Coaching team has worked closely with Clear Springs Food to raise awareness of wellness. An example includes the company's annual Employee Charity Walk, in which employees and their families participate to raise dollars for local charities.
"Employees are more engaged today than in the past due to our partnership with St. Luke's," said Cally Grindstaff, the company's vice president of corporate relations and organizational development.
CSI even addresses wellness in its handbook.
"The College endeavors to sustain a work environment that promotes wellness and healthy lifestyles, decreases the risk of disease, and enhances the quality of life," CSI President Jeff Fox said. "I encourage CSI employees and families to strengthen health and well-being through educational opportunities, wellness activities and self-improvement."
We are changing the way that we do things. Over the past two years, St. Luke's has implemented monthly "Coach Is In" sessions, developed and provided "Lunch and Learn" events on convenient and healthy lunch options, provided health coaching to individuals, collaborated on Men's Health Month activities, and provided education involving CSI and St. Luke's employees.
When we put together a winning team, as we are with our community partners, we are able to knock it out of the park.