St. Luke's Wood River Health Fair Draws Hundreds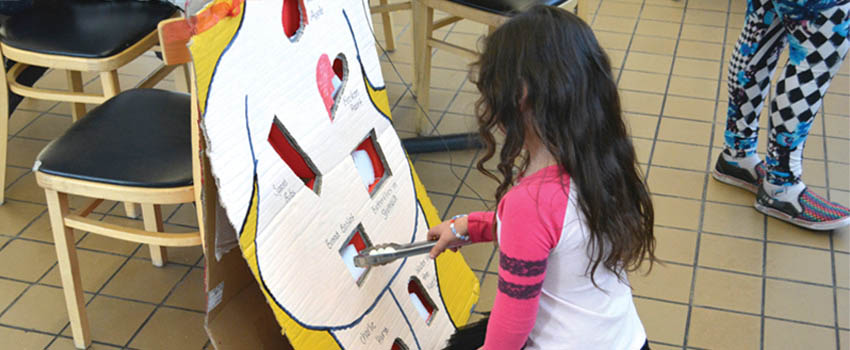 The Discover Health fair recently held in the Wood River area helped community members learn more about diabetes management, nutrition and health management.
By Joy Prudek, News and Community
People learned how to make healthier smoothies, had skin cancer screenings and enrolled to receive healthcare coverage at the Discover Health Fair sponsored by St. Luke's Wood River on Nov. 7. More than 400 people attended the health fair, which included 69 exhibits and game stations and offered fitness and cooking demonstrations, informational booths from community organizations, health care screenings, raffles, and giveaways.
Here are some highlights:
St. Luke's Wood River dietitians provided tools and resources for people to better manage diabetes; 57 people had their A1C (blood sugar) levels checked during a visit to the booth, and healthy eating information including smoothie demonstrations.
Caroline Hobbs, a nurse practitioner at St. Luke's Clinic – Dermatology: Ketchum, conducted 23 skin cancer screenings (15 minutes per person) and 168 people tried the skin analyzer offered by St. Luke's Mountain States Tumor Institute.
Children and adults received information about drug prevention. Members of the Flourish Foundation provided the information – and offered face painting – at a booth that was nestled between the raffle for a one-month membership to the Blaine County Recreation Department and the Blaine County Drug Coalition in order to provide important information in a friendly environment.
The American Red Cross received blood donations from 22 people during the health fair.
Representatives from the Idaho Health Insurance Exchange provided information and helped people enroll to receive health insurance, including one person who was getting insurance coverage for the first time.