St. Luke's McCall staff crushes employee giving goal, forcing co-workers to take the Plunge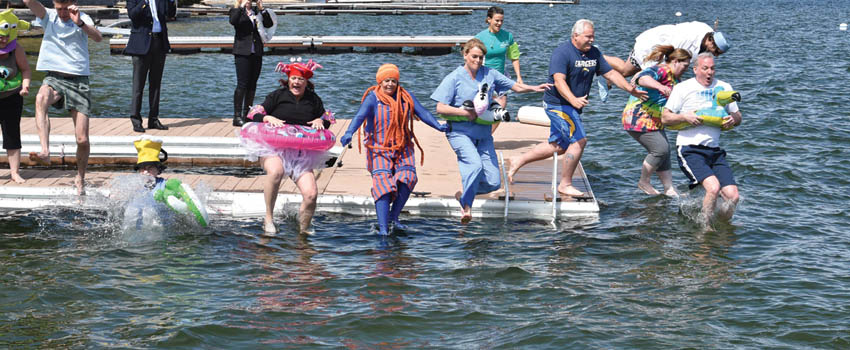 St. Luke's McCall Foundation's annual employee giving campaign, the "Payette Plunge," set an overall goal of 40 percent employee participation this year.

To encourage participation, representatives from each department volunteered to brave the chilly temperatures of Payette Lake if 50 percent or more of their department members donated.

The employees crushed the goal. Overall, 60 percent of St. Luke's McCall staff members, including physicians, hospital and clinic staff, made donations to support quality health care in the area.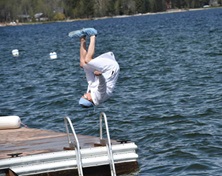 Dr. Jon Currey plunges in style on Friday, May 8, during the Payette Plunge in McCall.
"I'm so proud of St. Luke's McCall," Hospital Administrator Mike Fenello said. "Not only does the staff give of themselves every day to care for patients, they went the extra mile to give of their personal resources to advance local health care through philanthropy."
Twelve staff members, representing 23 departments, lived up to their promise and took the "Payette Plunge" on May 8.
"The staff's support this year is incredible," said Jenny Ruemmele, director of the St. Luke's McCall Foundation. "It's another expression of the dedication our physicians and staff have for our patients."