I am very proud of the St. Luke's Heart program. I came here from the St. Luke's Episcopal Hospital in the Texas Medical Center, home to the Texas Heart Institute, so I am not easily impressed when it comes to cardiac care.

However, the data speaks for itself, and St. Luke's Heart is transparent about outcomes in the program's latest annual report.

It is great to know that if I or one of my family is in need of the latest innovations in heart care, we can get them right here at St. Luke's in Idaho, from a staff that is truly dedicated to zero harm and the best possible outcomes in the country. Here is guest blogger Dr. Marshall Priest, executive medical director of St. Luke's Heart, with an update.

In preparing information for our St. Luke's Heart annual report, St. Luke's Heart Administrator David Bishop, Ginger McCabe, senior director of physician services, and I had reason to reflect on all the great people we have the privilege of working with and the marvelous work being done.

We have steadily built a program that highly skilled physicians, nurses, and technicians have gravitated to from across the country. These cardiologists, surgeons, nurses, and other caregivers have great relationships with their patients, with St. Luke's leadership, and with partners in the community.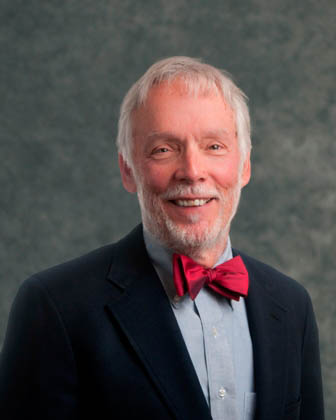 And they have great relationships with each other, so they've attracted their talented, motivated, like-minded peers to come work with them and with us. We've been able to attract really good people, who have together built a quality program that keeps us increasingly busy. Here's a look into St. Luke's Heart and our annual report.
The Cardiac Electrophysiology Section at St. Luke's Center for Atrial Fibrillation receives referrals from throughout Idaho. In the past three and a half years, the center's 266 patients have ranged in age from about 33 to 84 years, with an average of about 69 years.
Drs. Marcos Daccarett, Danny Noonan, and Josh Mozes have initiated a rigorous protocol for atrial fibrillation ablation which has resulted in overall success for long-term freedom from recurrent atrial fibrillation of 79 percent. Freedom from atrial fibrillation for all types of atrial fibrillation exceeds expectations when compared with a national registry. None of St. Luke's patients have experienced a stroke as a result of this ablation procedure.
The Center is looking toward the future and the possibility of incorporating smart-phone technology in its monitoring procedures in addition to an expanded arrhythmia service featuring comprehensive care through cardiac rhythm device and antiarrhythmic drug clinics.
The WATCHMAN® device has recently been approved by the FDA for deployment in patients with atrial fibrillation who are at high risk for stroke from embolization of a blood clot from the left atrial appendage and who are unable or unwilling to take an oral anticoagulant such as warfarin or one of the newer blood-thinner medications.
St. Luke's and our electrophysiology team have been designated as one of the regional centers for deployment of the device within the next few months.
At our Heart Health and Rehabilitation Center, we are planning for Phase 1 pulmonary rehabilitation, including the launch of a formal cardiopulmonary testing program. We have previously shared information on St. Luke's Metabolic Syndrome Prevention Clinic on Dr. Pate's blog. Dr. Jennifer Shalz and her team have reported remarkable success measuring improvement and our original pilot program is now in its second iteration.
Dr. Robert Duerr and our structural heart team have now performed 63 transcatheter aortic valve replacement (TAVR) procedures with outcomes that are significantly better than those reported in the national data registry.
In addition, this team has just successfully performed the first two MitraClip® procedures in Idaho. This procedure is reserved for a selected group of patients who have a severe leak in the mitral valve but who are too high-risk to undergo a traditional open mitral valve operation.
Dr. Nathan Green, the director of our STEMI program, has done a phenomenal job of working with regional EMS agencies to provide education on field identification of patients having a heart attack. He also transparently shares our STEMI data on a regular basis with our regional EMS providers.
Our STEMI patients continue to benefit from St. Luke's enviable door-to-balloon times. In the fourth quarter of 2014, our median door-to-balloon time was 29 minutes; the goal set by the Centers for Medicare and Medicaid Services is 90 minutes, more than three times what we experience.
In the fall of 2014, we had a door-to-balloon time of 10 minutes as a result of our collaboration with our Ada County Paramedic colleagues. Focusing on continuous improvement in our protocols meant accelerated care with a parallel improvement in time savings in the second half of last year.
Catheter-associated urinary tract infections among patients in our Boise and Meridian telemetry units have been significantly reduced, to the point that we had only one CAUTI among this population during the past year. We have had no central line associated blood stream infections in our telemetry units and Meridian ICU in nearly two years.
All of this success is only possible through the continued focus on patient safety and quality by our cardiologists, nurses, technicians, and support staff. Word of our success is spreading, so we see more patients and have more interest from talented clinicians who wish to work with us at St. Luke's.
We have a passion for St. Luke's and love the people we are privileged to work with each day. We want to be the very best. Better has no limit.