Physicians, coaches, student athletes, and their parents are gaining more information about and more respect for traumatic brain injuries (concussions), and the Brain Injury Association of America draws awareness to the topic by designating March as National Brain Injury Awareness Month.
St. Luke's has contributed to the pool of knowledge and is providing resources to schools and to our communities to prevent concussions and to care for those with traumatic brain injury through coordinated care, a multidisciplinary care process.
St. Luke's is especially well-situated to provide world-class care for patients with concussion because the Elks Rehabilitation System became part of St. Luke's Health System in October of 2014.
These services, aligned with our Sports Medicine program, provide for the full range of concussion care, from prevention to acute care to inpatient and outpatient rehabilitation.
Blog readers know that I feel strongly that we have to design care the way we would want it for ourselves and our family, because we might just need it. My wife developed a significant concussion after a fall and went through our brain injury program. It did wonders, and she is now back in the swing of things.
Our communities are very fortunate to have a specialized program like this that doesn't exist in a lot of larger cities; I know my wife and I are.
Here to tell you more about this is my blog editor, Roya Camp.
St. Luke's Sports Medicine Concussion Clinic has developed an approach that has tackled St. Luke's aims of better health, better care, and lower cost head-on.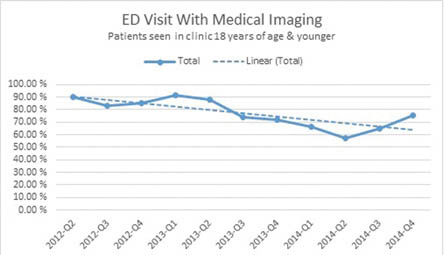 Since its beginning in May 2012, the clinic has provided treatment, resources, and support to nearly 2,000 people, with referrals continuing to increase. Another 50,000 people have been served each year by community outreach efforts.
Dr. Kurt Nilsson serves as the clinic's medical director, leading a team of 21 St. Luke's and independent physicians who specialize in sports medicine, occupational health, neurology, neuropsychology, physical medicine and rehabilitation, and neurosurgery. The team focuses on the comprehensive care of concussion through a multidisciplinary approach and on community reintegration, family support, and research.
Patients seen in the clinic have sustained concussions in a variety of ways – a hard tackle on the football field, a tumble from a tricycle, a fall on a slippery sidewalk, a car crash – that can lead to lasting problems if not managed appropriately.
The medical cause of concussion is a complex metabolic process.
"There is no direct, active treatment for concussion," says Dr. Nilsson. "We don't know how to 'fix' concussion with medications or surgery. What we need to do is create an environment where the brain can repair itself."
Too much mental or physical stimulation makes it more difficult for the brain to rest, which is why patients with a concussion are asked to curtail their exercise – a difficult prospect for many athletes who are itching to get back into the game – or to take time away from the office and the computer.
"It can be very difficult for our patients to ask for time off work and play because, unlike so many other health issues or injuries, you can't see a concussion," says Dr. Nilsson. "That's why we work with employers and coaches to help them understand why their employees and athletes need time off, and keep them informed throughout the healing process."
The specific needs of patients with concussion and the population affected by concussion have made the clinic and its patients and staff members ideal – and early – adopters of coordinated care. Kristi Pardue, the clinic manager and clinical coordinator, acts as the main point of contact among the patients, physicians, rehabilitation specialists, parents, schools, employers, and athletic coaches who participate in the "virtual" clinic.
"We coordinate the care, ensure follow-up, and do everything we can to see that all patients receive the treatment best suited to their particular needs and situation," Pardue said.
Because so many providers participate in the distributed clinic, care is accessible for potential patients throughout St. Luke's West Region – and in a timely fashion, which can be a critical factor in cases of suspected concussion.
The availability also helps with challenges such as travel, since patients with concussions are advised not to drive. The social costs of concussion can be huge, and curtailing physical and mental activity can be isolating, so the accessibility of a supportive staff of providers is a critical factor in recovery from that standpoint as well.
The clinic's coordinated care model also helps to lower the costs of care, because Dr. Nilsson and the team work with area emergency room physicians to ensure they have the latest information regarding concussion diagnosis.
And since the clinic was established in May of 2012, expenses associated with unneeded CT scans among pediatric patients seen for possible concussion have been significantly reduced.
"That's huge, not only because patients aren't being billed for an unnecessary procedure, but because CT scans are high in radiation and so we're preventing that exposure, which has been linked to causing cancer," Dr. Nilsson said.
Clinic data shows that about two-thirds of patients are ages 18 years and younger. Most are seen for concussions from sports-related injuries. Adults ages 18-34 are mainly seen for concussions that result from sports, motor vehicle accidents, and falls. Concussion in people ages 50 and over is nearly always due to a fall.
The clinic also provides educational opportunities for healthcare providers and the public, and provides baseline testing to student athletes. The exams, given to youngsters 10 years of age and older before they begin contact sport practice or competition, support treatment where concussion is suspected.
See a short video about the clinic and a panel discussion.