Reading is Good Medicine Provides a Welcome Weekend Tonic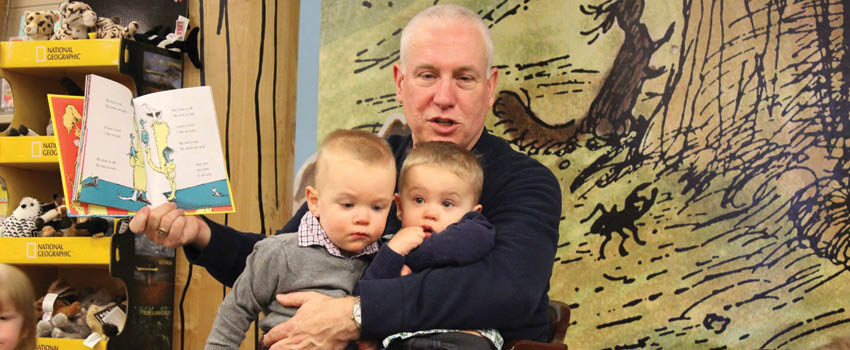 By Dr. David C. Pate, News and Community
As many of you know by now, I'm a huge fan of books, literacy, children, grandchildren, and most particularly, a combination of all of the above.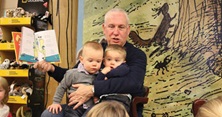 So it was my great pleasure again this year to be part of the program for "Reading is Good Medicine." This was our eighth year to partner with Barnes & Noble for the Saturday full of games, art projects, learning, and readings.
The event gives kids a fun way to dive into the world of reading and gives friends of kids the chance to support them by buying books for pediatric patients' use within St. Luke's Health System. My read this year? "One Fish, Two Fish, Red Fish, Blue Fish," by children's favorite doctor of all time, Dr. Seuss.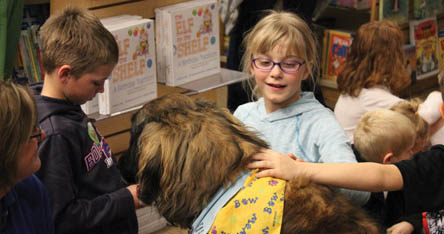 Service dogs make the day all the more fun.
In all, 13 departments associated with St. Luke's Children's staffed booths, and 175 children and their families took part. More than two-dozen books were donated, and percentages from sales from the day earmarked to support St. Luke's Children's likely will top $1,100.