Dennis Mesaros, administrator of St. Luke's Meridian, is my guest blogger today. This is Dennis' first contribution to the blog.
As I introduce new leaders to our organization, I often ask them to talk about their "why." Why do they choose to be in health care when there are less challenging and more lucrative opportunities in other endeavors?
I am always touched by the responses I hear from these passionate leaders; Dennis' response is no less powerful, and I want you all to get to know Dennis better, as you will from reading this powerful blog piece.
When I first joined St. Luke's Health System, the team and I spent a lot of time defining and redefining our values, narrowing them down to our core values. Values are given short shrift in many organizations, and that is a mistake. Few appreciate the importance of deeply embedded and held values when things are going well and there are few temptations, but when those temptations come or things get tough, whether leaders and organizations survive often comes down to whether their decisions are consistent with these values, as Dennis' examples amply demonstrate.
Dennis' blog piece is a great message about the power of purpose combined with values – characteristics put into action every day by truly great leaders. Thanks, Dennis!
What compels you to live a life where your values are demonstrated by everyday actions?
Within our lives, within our days, we are aware of 'what' needs to be done as activities are reinforced and measured by goals, objectives, and targets. However, it is often the 'how' that is not easily measured, but dependent upon the values that define us as people.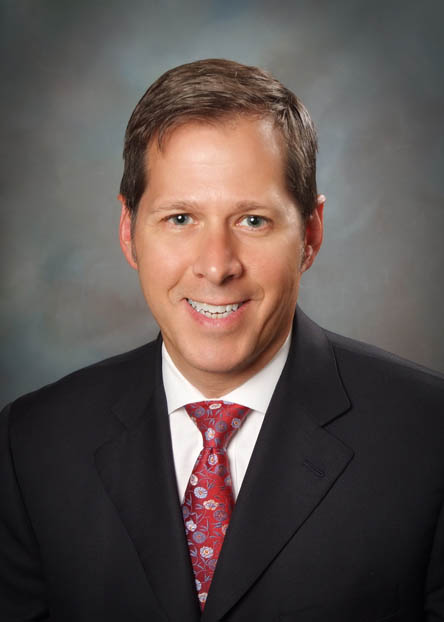 How you approach your day and the choices you make impact the lives of others. There is the story of two brick masons who are asked what they do for a living. One responded that he simply laid bricks, while the other stated that he built cathedrals for communities to have as places to worship.
How do you approach your work? Is your approach focused on service and shaped by your values? What are the critical/core values within that direct your why?
When I reflect on how I approach my day, I realize that I am influenced by personal inspiration and life experiences that have resonated, along with key values, integrity, and compassion.
What does it mean to have integrity? It is easy to answer the question when we apply 'integrity' to a structure or physical object; say, girders on a bridge.
Would you drive on a bridge, over the Columbia River Gorge for example, if the bridge did not have integrity? What happens when a structure does not have integrity? Can this concept be applied to a person?
Growing up in the Washington, D.C., area, I learned life lessons from the highs and lows of politicians. Early in life, I learned what it meant to have (or not have) integrity.
It's still hard to comprehend that a sitting POTUS would hire people to wiretap a competing political party's headquarters. The Watergate scandal demonstrated how President Nixon's focus on re-election led him to conspire, burglarize, and wiretap the Democratic National Committee headquarters in the Watergate Hotel. Although he won the election, the cover-up unraveled and ultimately led to his resignation in August, 1974.
Transparency and honesty are characteristics of integrity, not only in politicians, but in entire organizations.
In the 1990s, Enron rose to corporate prominence as a multinational energy company. Enron was named "America's Most Innovative Company" by Fortune magazine for six consecutive years, from 1996 through 2001. It was on the Fortune‍ '​s "100 Best Companies to Work for in America" list during 2000, and had offices that were stunning in their opulence. Enron was hailed by many, including labor organizations and the workforce, as a great company, esteemed for its large long-term pensions, benefits, and extremely effective management.
It was a shell game, quite literally. Enron took advantage of deregulated markets to grow services, establishing financial 'shells' known as limited liability special purpose entities, to hide debt in order to maintain a robust and increasing stock price and its investment-grade credit ratings.
Many analysts criticized Enron and its leaders for practices that they said lacked transparency and hid debt. In response, Enron management pursued aggressive retribution against its critics, bullying accountants, lawyers, and the financial media that questioned the company's practices. Eventually, it was discovered, many of Enron's recorded assets and profits were inflated or even wholly fraudulent and nonexistent. In 2001, Enron collapsed into bankruptcy.
The actions of Enron's leadership had a devastating impact the company's 20,000 employees. More than $2 billion was lost from their pensions. A settlement resulted in each employee receiving $3,100, a paltry sliver of the $1 million each had saved and expected from Enron pension and retirement accounts.
Integrity stems from the Latin word integer, which means whole, complete. The Bible speaks of integrity as being more valuable than riches (Proverbs 28:6), and David prays that integrity will protect him (Psalm 25:21).
How do we demonstrate integrity in your everyday actions?
Secondly, a focus on compassion often centers me on the importance of service to others. At an early age, my mother taught me that regardless of one's religious beliefs and/or socioeconomic and employment status, there isn't anyone who doesn't appreciate kindness and compassion.
She taught me not to judge others and she taught me the importance of acceptance vs. personal bias or prejudice.
How do we demonstrate compassion? Do we leave personal bias and prejudice behind when we approach patients? Do we strive to provide the right care at the right time to demonstrate compassion?
The last lesson I learned from my mother came when she was a patient.
My mother was diagnosed with late-stage breast cancer in her early 70s. Given her ability to raise six kids after losing her husband, our dad, nothing ever seemed difficult for her. She persevered and always beat the odds.
That said, the cancer had spread and weakened her bones. A fall had fractured her hip and led to a hip replacement. My mom was never able to leave her hospital bed following surgery and she passed a week after the surgery.
Throughout the week, her six kids held bedside vigil. We witnessed tasks being executed without introductions and explanations. Although nurses and physicians provided care, they did not seem to care. Communication was sparse and interactions transactional. Over time, we came to realize the futility of an elective surgery, and wondered why this had not been discussed.
We have tremendous opportunity to show integrity and compassion in health care. My personal why has to do with how my Mom died, in a hospital, in pain and without a lot of compassion.
Transparency and honesty are characteristics of integrity, not only in politicians, but in organizations, in healthcare organizations.
Regardless of our role in health care, we have an obligation to be transparent, to communicate with our patients, and involve them in their care. We also need to ensure we provide the right care at the right time.
There is little doubt that values shape our actions. Are your values 'hardwired' into everyday/always actions?
Life experiences provide reminders that help us make the right choices in how we interact with each other and our patients. The lessons I've learned? Values help us become better people and move us from daily tasks to a life of service.