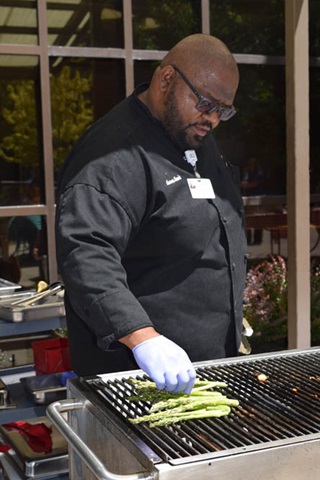 Mark Owsley, executive chef, and Aaron Lewis, left, lead Food and Nutrition Services cook, led a grilling demonstration on Wednesday, June 24, 2015 at St. Luke's Magic Valley.
Lewis shared tips for scoring vegetables before grilling, and how to use less salt but get the maximum flavor.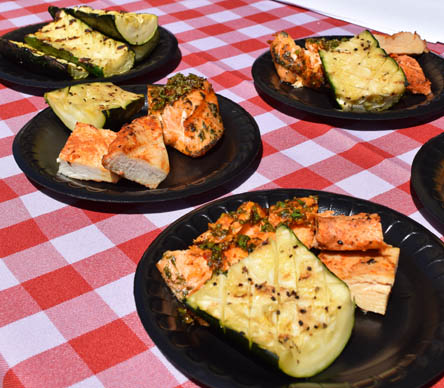 Participants also reviewed safe and healthy grilling techniques.
The 30-minute demonstration was held on St. Luke's Magic Valley Patio.
If you missed it, a video of the grilling demonstration is on YouTube.