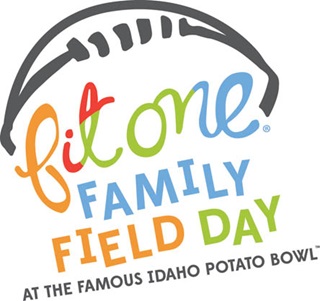 The Famous Idaho Potato Bowl will offer healthy, family-focused pre-game activities as part of the Dec. 22 event, thanks to a partnership with St. Luke's and the team from FitOne.
FitOne Family Field Day is scheduled from 10:30 a.m. to 1:30 p.m. on Dec. 22 at Boise State University's Caven-Williams Sports Complex. While the goal is to promote the value of physical activity, the message will be conveyed through loads of fun challenges. People of all ages can test their skills on a fitness course where they can run, jump, climb, or throw.
Because the event takes place within the indoor Caven-Williams Sports Complex, families don't need to worry about unpredictable winter weather.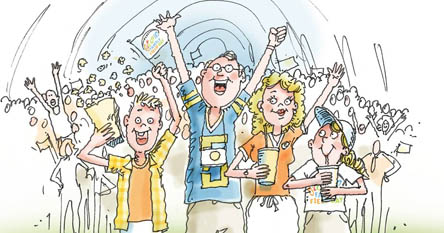 The cost is $24 per ticket and includes prizes, lunch, and entry into both FitOne Family Field Day and the Famous Idaho Potato Bowl. The first 500 people through the door on Dec. 22 will receive a cozy, limited edition winter scarf. For every FitOne Family Field Day ticket sold, $3 will be donated to St. Luke's Children's Hospital. Go online to register.
"FitOne is proud to partner with the Famous Idaho Potato Bowl to establish the inaugural FitOne Family Field Day," said Heather Hill, director of FitOne at St. Luke's. "FitOne Family Field Day is focused on creating a family-oriented event promoting healthier communities. We are so excited to engage with the fans and families, and create lasting memories through a unique, healthy and really fun experience."
In 2015, the FitOne 5K, 10K and Half Marathon raised $110,000 for St. Luke's Children's. In addition to raising $20,000 more than the 2014 event, FitOne also expanded its community partnerships in 2015. FitOne is hosting the first-ever Family Field Day at this year's Famous Idaho Potato Bowl. The increased community partnerships help support FitOne's mission to build healthier communities through fun, active living.