There are great things happening at St. Luke's Wood River under the leadership of Cody Langbehn. Cody is my guest blogger today and he gives examples of just how much can be achieved when a critical access hospital is supported by a health system and its community.
The result? Services provided locally that otherwise would not be possible, and that means better care, lower costs, and greater convenience for the people of the Wood River Valley. Here's Cody to explain: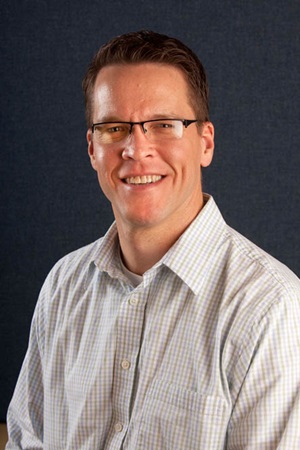 As administrator of St. Luke's Wood River Medical Center (SLWRMC) in Ketchum, I interact with community members in a variety of settings regarding their experiences with St. Luke's. They often begin by complementing our amazing state-of-the-art facility and then tell me how their experience was made exceptional due to the attention and care given by one or more of our 425 dedicated employees.
Friends of mine recently described the "best experience ever" with the birth of their child, how the nurses were so helpful and kind, the rooms comfortable and spacious and the food delicious. They went on to say how touched they were when the doctor followed up with them at home to check on how their new family was faring.
In the three-plus years I've had the privilege of serving here, I have witnessed how our scope of care has expanded as a result of our being part of the greater St. Luke's Health System.
Here are several examples. The St. Luke's telehealth program means that our two-bed Intensive Care Unit (ICU) can be monitored by a much larger ICU staff utilizing cutting-edge audio visual equipment. Not only does this program provide a valuable second set of clinicians to assist and support on-site ICU staff, but it also allows patients who otherwise would have had to leave the community for care to stay close to family and friends.
When St. Luke's decided last year to form a governance and operating structure based on where patients seek care, East and West regions of St. Luke's were formed. SLWRMC became part of the East Region, along with the hospitals in Twin Falls and Jerome.
This new model has spurred discussions among board members, medical staff, and St. Luke's planners and executives about how to best collaborate to meet community health needs. The discussions have led to several partnerships through which ear, nose and throat, gastroenterology, urology, general surgery, and hospital medicine specialists now practice at multiple locations throughout the region to fill previously unmet community needs.
The demand for infusion services at SLWRMC has grown significantly in recent years. Through a partnership with the St. Luke's Wood River Foundation and St. Luke's Mountain States Tumor Institute (MSTI), SLWRMC is working to more than double the Infusion Services department's capacity and will create an official MSTI satellite site.
Thanks to the Foundation's $1 million funding commitment, St. Luke Health System's capital resources, and MSTI's expertise, we will be able to not only expand the volume of patients who can be seen locally but also provide a broader array of infusion services than in the past.
Having these services in our community can and does make a true impact on the quality of life for those fighting cancer, and because we are able to offer these services, we were grateful to be able to accommodate an end-of-life patient recently. She was able to spend her final days in a valley she found full of beauty and close to the family she loved.
The members of our community are often our friends, our neighbors, and our colleagues. It is a privilege to serve with them on boards of local non-profit organizations. Not only does it let me assist these worthy organizations meet the wide array of needs of those who live, work, and play in our community, but I also learn of the tremendous impact St. Luke's and its providers, staff members, and services have on the lives of our residents and visitors.
St. Luke's and all of us who get to be part of our organization play a rare and amazing role in the life of the community, providing a growing and expanding array of services with exceptional care and compassion, whether it be the birth of a child or saying goodbye to a loved one. I value all the relationships we've built together, and look forward to those we'll build going forward.