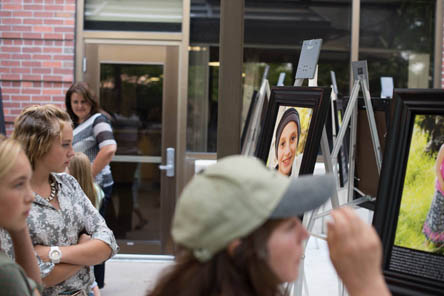 The 22 Hall of Heroes portraits and accompanying stories will be displayed beginning this fall in the oncology annex at St. Luke's Children's.
"These children are heroes – warriors, and if we could share their stories and somehow their strength, what a powerful tool that would be," said Lonni Leavitt-Barker, mother to Kean and the champion behind our new Hall of Heroes.
A big thank you to Lonni and photographer Fabiana Loverde de Huffaker for their amazing work, which will provide support and hope to other families going through the treatment process. Each portrait and story is being shared on our Facebook page.