We have a new executive for St. Luke's Health Partners, our network. Dave Self is a unique addition to our team because of his insurance business experience and expertise. We also wasted no time in recruiting Dave to be my guest blogger. Here is Dave on the importance of partnerships and alignment.
- David C. Pate, M.D., J.D.
---
Have you ever noticed that sometimes, what we call things can be a bit misleading?
That is certainly the case with the term "providers." I know plenty of medical professionals, and not one of them went to a highly acclaimed "provider school."
I joined St. Luke's Health Partners last October after serving in a number of roles with several Idaho health insurance companies since entering the healthcare industry in 1989. Whether I was a sales executive, senior executive, or president of a small health insurance company, it has always fascinated me that health care truly has a language all its own.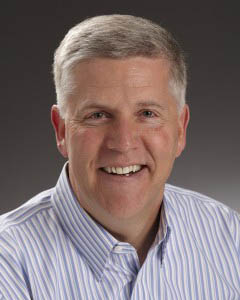 Is a person a consumer, a patient, or a member? That likely depends on whether you are in marketing, you are one of the amazing professionals providing care at the bedside, or you are an insurance company representative.
No matter our role, we are dealing with real people, and our actions matter.
The same idea applies to the term "payers." Payer is commonly used to refer to insurance companies, third-party administrators, some government entities, and major employers.
But there is much more involved in being a payer than responsibility for paying a bill. The role of payer can include a number of functions, including care management activities, prescription drug formulary creation and compliance, coordination of coverages with other insurance entities, providing customer service, negotiating agreements, risk management and underwriting, and a long list of other activities.
St. Luke's Health Partners is fortunate to have a growing number of payer partners. We are intensely interested in creating true partnerships with organizations that share our mission to improve the health of people in our region, ensure that health care continues to be affordable and accessible for all, and create a world-class customer (patient) experience.
Achieving these goals requires alignment between all stakeholders in the healthcare equation. Alignment has been a theme in Dr. Pate's blog before, and it plays an especially important role as St. Luke's Health Partners collaborates with insurance companies, physicians, forward-thinking employers, government entities, and brokers and benefit consultants.
Together, we are crafting benefit plans, insurance products, and the truly transparent business relationships necessary for success. And as readers of this blog know, it is vital to create an environment where all healthcare providers can focus on delivering value and be compensated appropriately for quality outcomes.
We are proud to have strong partners from the payer community in this difficult but vital work, and we are continually impressed with the innovative thinking many payers are bringing to the effort.
Progress is being made, and we remain focused on the significant work ahead. Yes, we occasionally disagree with payers on technical points of the "how"; however, my colleagues and I are energized by payers' willingness to think differently with us, to view traditional business practices through a different lens, to constructively challenge our perspectives, and to remain engaged with St. Luke's Health Partners in this important work.
Dynamic, transformational, innovative … no matter what we call it, this is truly an exciting time to be in health care.