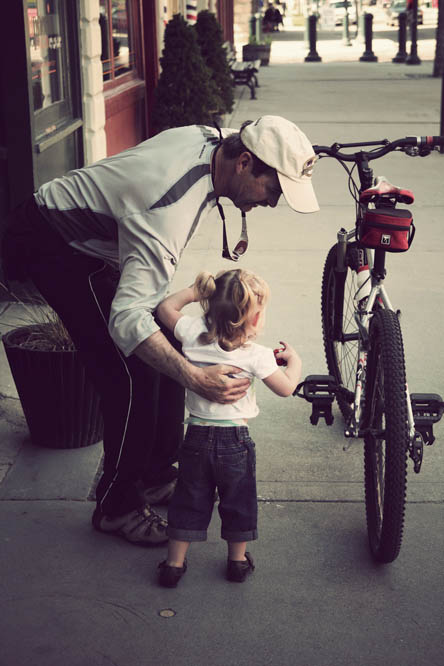 The Second Annual Creating Healthy Communities Summit: Achieving Lasting, Community-Level Change will be held April 20-21 at Boise State University's Student Union Building.
In April 2014 three distinguished experts joined with area leaders to dialogue about the most effective and efficient ways to engage people in healthy living, at the inaugural "Creating Healthy Communities Summit."
This year's 1½ day summit marks the return of one of those experts, Tyler Norris, who will facilitate the discussion and highlight the opportunities before us to ensure healthy, active kids, access to health care, availability of active and public transportation, and access to healthy foods.
Keynote speaker Jay Connor will guide summit attendees on principles of the Collective Impact model, an approach that maximizes community-level impact and change, taking ideas and turning them to action.
Build it, and they will come
The built environment can either encourage—or discourage—activity, and as conference attendees will learn, we're all about encouragement!
During the 2012-2013 school year, students at Star Elementary logged a total of 895 miles before grant monies from St. Luke's Community Health Improvement Fund were used to build a new walking and running track at the school. In 2013-2014, thanks to the new Star Track, that number skyrocketed to 10,843 miles!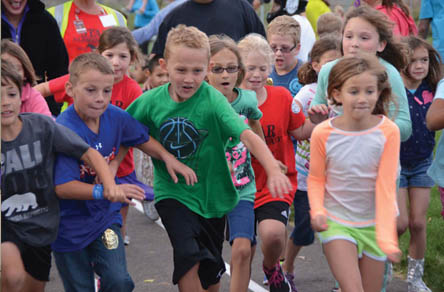 Following on the heels of that success, a collaborative effort among St. Luke's, the Blue Cross Foundation, and Boise State, new tracks will be built at Nampa's Endeavor and Central elementary schools, where the free lunch rate is 93% and 88% respectively.
"Engaging kids across the socio-economic strata to be active while having fun is what these tracks are all about," said Theresa McLeod, St. Luke's Community Relations director. "St. Luke's is putting greater focus on population health, because not only is it key to furthering our mission 'To improve the health of people in our region,' but to lowering the costs of health care for all."
"I'll Push You"
Along with great dialogue, networking, and brainstorming, summit attendees will be treated to a very special presentation by best friends Justin Skeesuck and Patrick Gray.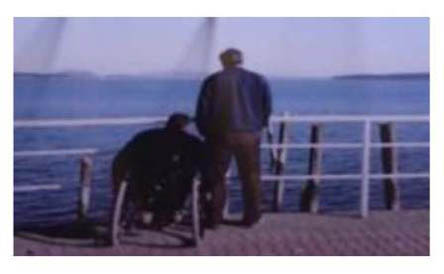 Born just over 36 hours apart in the same hospital, they have grown up together, traveled together, and have navigated many of life's challenges together. Their latest challenge was the completion of the Camino de Santiago, a 500-mile epic pilgrimage across the vast terrain of northern Spain—with Patrick pushing Justin in a wheelchair the entire way!
Through it all, Justin and Patrick relied on the help and strength of friends, acquaintances, and strangers in order to navigate the many challenges they faced on their 34-day journey. Upon returning from Spain, they have used their heart felt storytelling to share the details of their journey—the joys, the struggles, the beautiful relationships, and the lessons they learned in faith, hope, love, and friendship.
Who should attend and how to register
Community members and professionals from the health, transportation, education, business, and governmental sectors are invited to attend. Continuing education credits are available.
The conference is presented by St. Luke's Children's and the Blue Cross of Idaho Foundation's High Five! Children's Health Collaborative, with support from Saint Alphonsus, COMPASS, Idaho HEAL, Idaho Smart Growth, Valley Regional Transit, Idaho Transportation Department, Walk-Bike-Idaho, Central District Health Department, FitOne, Central District Health Department, the YMCA, United Way, Boise Co-op, and Boise Parks & Recreation.
To view the summit agenda, click here. To register, click here or visit http://www.creatingahealthycommunity.com/index.html.