It was fantastic to see everyone out walking, running, rolling, and enjoying all the FitOne activities last week.
More than 10,000 participants turned out Saturday, doubling last year's count, and more than 10,000 people attended the FitOne Healthy Living Expo that preceded the events.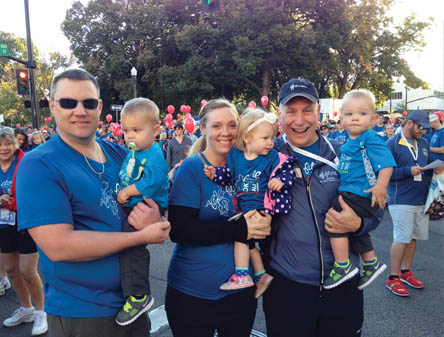 FitOne benefits St. Luke's Children's Hospital and we're grateful for that. But on Saturday, we saw that the benefits of "move for fun, get fit for life," which is the program's mission, apply to everyone.
I have looked forward every year to this fall activity, and I've been so impressed with how the Women's Fitness Celebration has become FitOne, expanding the vision to embrace even more fully every member of our community. The twins and I, my daughter, granddaughter, and son-in-law got there early so as not to miss a minute.
FitOne is a great expression of what St. Luke's is all about. St. Luke's mission is to "improve the health of people in our region." On Saturday, I saw thousands of our friends, neighbors, and co-workers becoming active participants in their own health and well-being. It's a movement, and it's contagious, and I could not be more proud of the FitOne team and their great work.
See you next year at FitOne, but let the fitness fun continue until then!
Check out the Idaho Statesman's photo gallery.