FitOne, which benefits St. Luke's Children's Hospital, gathered more than 10,000 participants for the big event Saturday, Sept. 20 in Downtown Boise under sunny skies.
The first FitOne event evolved from the 20-year St. Luke's Women's Fitness Celebration. The transition from the Women's Fitness Celebration to FitOne brings what was an incredible event to an important and relevant 'movement' focused on improving the health of our communities.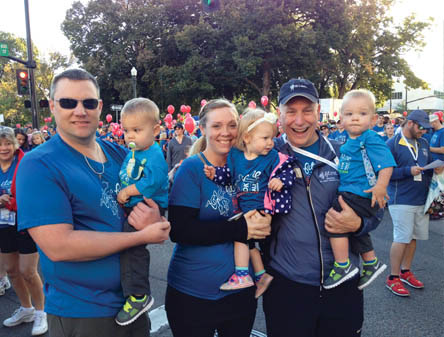 FitOne's mission is to build healthier communities through fun, active living.
FitOne encourages progressive steps throughout the year to live a healthier life, and will continue to evolve as a year-round platform providing opportunities, tools and resources to make small sustainable changes that add up to lifelong health and fitness. New Check out our St. Luke's Facebook page for photos of this year's events. FitOne programs such as FREE health screenings at the FitOne Expo in September, the FitOne Kids Club, a healthy living blog, the FitOne Corporate Challenge, Friends & Family Teams and more, are just a few ways FitOne is growing ways for our communities to become educated and inspired to support one another on this important journey.
Contact: Learn more about FitOne and ways to get involved at www.FitOneBoise.org