Today's guest blogger is Jeff Taylor, senior vice president and chief financial officer for St. Luke's Health System. Jeff is a critical part of my leadership team and a wonderful colleague. Here, he reflects on what goes into responsible stewardship of a community asset. I hope you will find his thoughts as interesting and gratifying as I did.
A few months ago, our community experienced the loss of Mr. E.E. "Gil" Gilbertson, former chief executive officer of St. Luke's Regional Medical Center in Boise.
St. Luke's celebrated his life with an internal gathering, during which current and former leaders reflected on the foundational leadership provided by Mr. Gilbertson. As I listened to these speakers, I was struck by the commonality of the message and the portrayal of Gil as an effective manager of a community asset.
Jon Miller, a longtime member of St. Luke's board of directors, spoke to the fact that when Gil became administrator of St. Luke's in 1961, Boise was a community of approximately 35,000 residents, facing an uncertain future.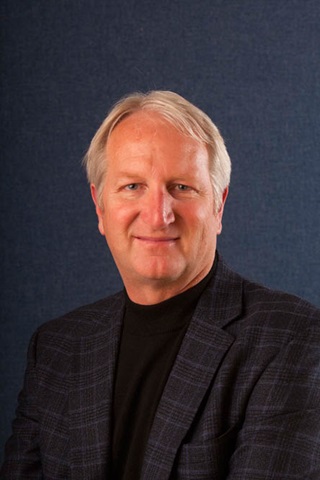 At that time, St. Luke's and Saint Alphonsus were located side by side in the heart of downtown. Saint Alphonsus leadership subsequently made the decision to relocate west, while St. Luke's chose to remain in the same area.
Numerous decisions have been made since that time, and today St. Luke's leaders design and manage care across a far larger footprint. At the same time, the organization's leadership does what Gil always did: anticipate changes affecting the community, listen thoughtfully to needs and concerns, and work through trusted relationships with community partners to deliver on what the community wants and expects.
As the result of Gil's vision and thoughtfulness and that of his successors, St. Luke's Health System is a robust, strong organization, full of committed, hard-working people following through on what he envisioned.
The past few months, and Gil's passing, have led me to really consider the question: What does it mean to effectively manage a community asset such as St. Luke's Health System?
One component is resource stewardship. At the celebration, numerous leaders spoke of the importance of effective financial leadership. As the current financial leader at St. Luke's, I could not agree more.
Dale Dunn, former president and chief executive officer of the J.R. Simplot Co. and St. Luke's board member and friend, said something to the effect that with Gil at the helm, actual results were always close to planned results.
That disciplined approach to financial management significantly enhanced St. Luke's ability to provide great patient care, an approach that continues to serve us to this day. In June, when St. Luke's was named one of Truven Health Analytics' 15 Top Health Systems, I had a chance to talk to Modern Healthcare about the idea that any time you have a very disciplined approach to all that you do, whether it's management of your finances or your approach to offering quality services to patients, it will lead to a better product. It's meaningful to me to know that Gil lived by that philosophy and approach.
Each and every day, leaders at St. Luke's are asked to make decisions that impact our future. Financial stewardship and preservation of this great community-owned asset is paramount in our decision processes.
I was born at St. Luke's and for most of my life, I've lived near the Boise River. I can remember a time when the river was not valued the way it is now. It took a handful of people with vision and determination to see what it could be. The Greenbelt and river together are now an effectively managed, priceless asset that provide tremendous benefit to our community, and its mere existence is the result of effective leadership decisions made years ago.
My goal is that the asset that is St. Luke's will continue to thrive and provide great benefit far beyond my leadership tenure and lifetime. Mr. Gilbertson's life is a great example of this, and the patient care rendered each and every day by nearly 13,000 St. Luke's employees is a reminder of the benefits that result from a thriving, vibrant, and financially strong community asset.