A central tenet of all we do is a focus on patient safety. Any patient safety event threatens not only the health and well-being of the patient, but also undermines St. Luke's Health System's goals regarding excellent outcomes and excellent experience.
We are creating the healthcare delivery system that we want for ourselves, our families, and other loved ones, so we can strive for nothing less than zero harm, zero falls, zero hospital-acquired infections, zero wrong-site surgeries, and zero medication errors. We are making great progress in improving the quality and safety of our care, year over year.
We have been recognized as a Top 15 Health System for quality by Truven Health Analytics and as you'll see here, we have improved our Leapfrog scores for safety. Dr. Bart Hill, St. Luke's Health System chief quality officer, writes about the efforts we have made and our progress toward high reliability and zero harm, and provides a shining example of what it means that we are doing this.
This is the second year that St. Luke's has completed the Leapfrog Hospital Survey, and this past week, the Leapfrog safety scores for three of our St. Luke's sites were posted to the organization's website.
The Leapfrog Group is a non-profit, employer-based coalition in Washington, D.C., that advocates for improved transparency, quality, and safety in hospitals. Participation in their survey is voluntary, and provides us with an additional benchmark of our performance. The three St. Luke's locations that completed the assessment were St. Luke's Boise, St. Luke's Meridian, and St. Luke's Magic Valley.
The organization, which has been reporting safety scores since 2012, derives its assessments based on hospitals' performance against 15 process and structural measures and 13 outcomes measures. Scores are letter grades, A through F, and represent performance on 28 elements of healthcare safety.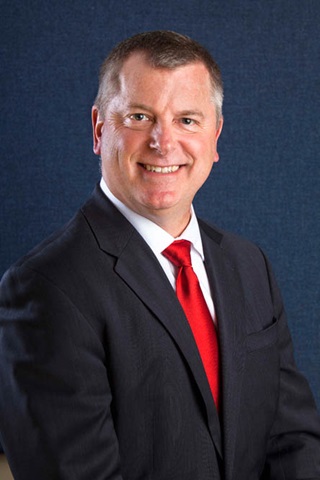 As we expected, we saw improvement in our results, scoring two Bs and a C. These results reflect our work over the past several years toward becoming a highly reliable organization that provides safe, effective, high-quality care.
Areas where we showed marked improvement include work with respect to our safety culture, our implementation of simulation and teamwork training, hand hygiene compliance, and our ongoing focus to improve results when it comes to complications, safety events and hospital-acquired infections.
As we move toward becoming a national leader in quality and achieve our vision of zero harm, we must be willing to assess our performance relative to evidence of best practice, national standards, and external benchmarks when they exist. The Leapfrog Survey gives us just such an opportunity, though it is not our only external check.
Achieving excellence in patient safety requires a clear commitment from leadership, the use of data to measure our performance, new models of care, and a focus on key drivers of safety, such as our culture. St. Luke's leadership at all levels is committed to achieving zero harm, which is why we will keep building on our current performance.
We are more effectively implementing methods of improvement, including lean principles and organizational change management, and standardization efforts across St. Luke's Health System will continue to reduce variation, which has been shown to contribute to more errors and lower quality.
Very importantly, we are shifting our culture to make safety our expectation of behavior. How we communicate as a team, how we use events as opportunities to improve, and how we face head-on those identified gaps in our performance are sea changes for us. This is why we have identified hospital-acquired infections as a priority area to make improvement in.
Three different types of infections, including infected surgical sites, contribute to our Leapfrog Safety scores, and until we are at zero infections, we have work to do. Additionally, creating standardized orders sets across St. Luke's prepares us for our computerized physician order entry, which is another Leapfrog safety practice. We are well aligned on these efforts, though the journey is a never-ending quest.
Every week, we are seeing examples of how safety is being prioritized. Here's just one example.
After staff at one St. Luke's location noted that the process to facilitate an urgent Cesarean section was not smooth and seamless, they coordinated simulation training of the event. After completing the training, they concluded that it was unlikely to be utilized very often.
But it was only a few months later that a staff member involved in the training was the beneficiary of that training when she required an urgent delivery. It was not lost on her that the successful birth was in no small part due to the additional training and familiarity that the team had obtained with the simulation experience.
Together, we are making a meaningful difference, one patient experience at a time!