Pete DiDio is St. Luke's controller. In addition to doing the many things a controller does, such as overseeing our financial accounting and reporting, Pete stepped up to be the executive sponsor for our massive, very complex myBusinessConnect implementation to upgrade our primary Human Resources and other electronic functions.
Not only has this been a successful implementation, coming in on time and under budget, it is transforming the way we handle business internally. This leadership has really been about project management.
Today, Pete is my guest blogger and writes about the lessons learned concerning successful project management. I know this will be useful to many folks in operations or who hope to get into operations in the future.
St. Luke's has a commitment to our community, patients, and employees to deliver great care, not only in an effective way, but also to do so efficiently.
Efficient operations take into account processes and technology, of course, which is why in 2012, St. Luke's began to give our financial, supply chain, and human resource systems an update. As health care has changed, St. Luke's has changed, and the way these functions must support patient care and the organization must also change.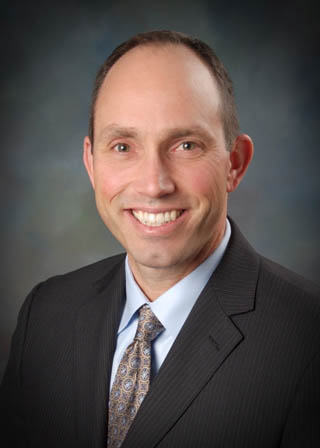 As executive sponsor for the project, I have made a personal commitment to ensure we approach this opportunity in a different way. The core effort is to implement our enterprise-wide software application, called Lawson, which will support our business operations.
St. Luke's views this as more than just a replacement of software. The opportunity presented by the need for update has allowed us to examine our processes, financial policies, control structure, and ability to provide information to all levels of employees in the organization.
A primary aim has been to ensure that St. Luke's employees have convenient, simple tools to aid them in managing many functions of their daily work. We are striving to create a state-of-the-art foundational support system that will standardize such basic activities as ordering supplies, managing staff members, and reporting results accurately and promptly.
We have learned a lot and been able to use examples, from other healthcare systems and other industries, of processes that provide the most effective and efficient support platforms for all types of organizations.
Overall, I believe the project has gone very well. We have not modified our scope, are within our planned spending, and have stayed true to our timelines, with many of the key components to our integrated, optimized system for Finance, Human Resources, and Supply Chain to become operational Jan. 1.
However, I have found many areas of the project management process that I think are important, and that I think leaders on any project might want to keep in mind.
First, have a plan but maintain the ability to be flexible. Almost no long-term plan ever goes as initially envisioned. As a leader, it is important to manage concerns and issues and at the same time, to be flexible on how you reach your objectives.
Second, ensure that resources are focused. One of the key success factors for us has been to identify staff members that could be dedicated nearly all of the time to the project. This has meant significant personal investment and commitment by some of our best employees, who understand that we are building a very valuable asset for St. Luke's and the communities we serve.
Third, communicate, communicate, communicate. You can never have enough communication. When you think you have done enough, I would suggest you do some more. We have inundated folks with emails, newsletters, and announcements, and we continue to find getting the education and change information into the hands of ALL the individuals that need it a challenge. NEVER underestimate the need to communicate and inform.
Writing about financial systems and control processes is not something I would suspect the average reader to be moved by emotionally. That said, I am passionate in my belief that our patient care leadership and staff members need to have tools that are effective, that support them, and that do not distract from the person for whom St. Luke's exists – the patient.
I believe that, in the long run, our foundational systems will be able to assist St. Luke's leadership with the right data for making decisions, enabling us to be more efficient and ultimately, to contribute to lowering the cost of delivering health care to our communities.