From Sue Peterson, Registered Nurse and Coordinator of St. Luke's Children's YEAH! (Youth Engaged in Activities for Health) Program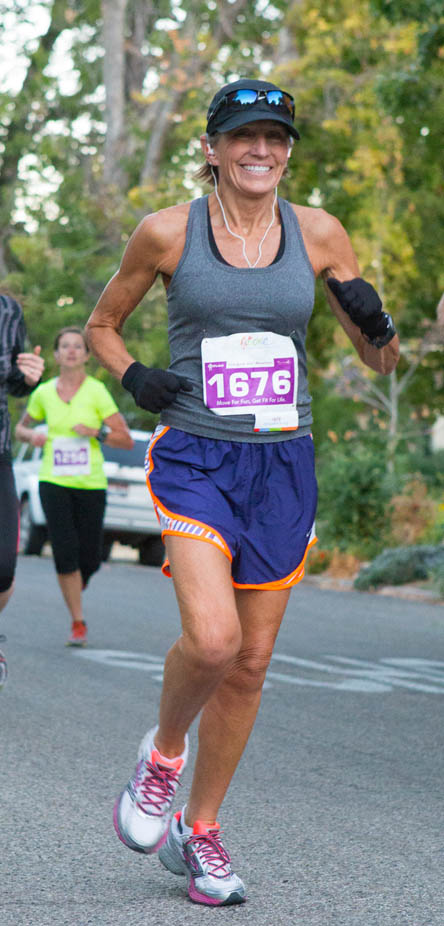 Happiness is perception, and when we actively look for happiness and joy, we actually become happier and more joyful. Focusing our minds on the good in our lives, and seeking those activities and people who bring us joy, can actually lift our mood, decrease stress, and release endorphins—the brain's feel-good chemicals.
One of the most important ways Sue finds joy is through running. "I run with an incredible group of friends," she says. "They're very supportive, and we can solve all the world's problems in one hour."
She also finds joy in children. "It's why I've worked with kids for so long," she says. "They're just full of joy. They help me look at the small things in life."
As coordinator of St. Luke's Children's YEAH! (Youth Engaged in Activities for Health) Program, Sue helps kids and families find the things that bring them joy as well. With a focus on healthy behaviors like eating more fruits and vegetables, decreasing screen time and sweetened beverage intake, and engaging in lots of indoor and outdoor physical playtime, the YEAH! program teaches and supports families as they work together to become healthy.
Give from the heart.
You can truly change the lives of kids and families in our community with a gift to the YEAH! program. Your gift can help kids gain knowledge and build confidence to stand up and become the awesome people they're meant to be! To find out how, please visit us at online to donate or email [email protected]. Every gift makes a difference.