From Shelley Brown, Heart attack survivor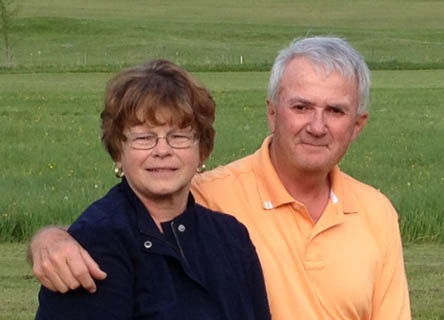 Shelley Brown stays active by playing golf and taking long walks. The retired teacher also became a big fan of working out, thanks to the health benefits she received from 12 weeks in cardiac rehabilitation following a heart attack. As a participant in St. Luke's cardiac rehab program, Shelley walked the treadmills, rode the aerodyne bikes, lifted weights, and took all the classes. They got her moving, and they also got her motivated.
"The activities at cardiac rehab got me thinking about my health and how I can improve it," she says. "It's such an upbeat environment and the people are so knowledgeable, caring, and fun. Their positive attitudes really made it enjoyable."
Today Shelley continues to be inspired to move and improve. Four months after her heart attack, she says, "I'm back doing everything like I always did."
Lowering your risk
Shelley has heart disease on both sides of her family, which made her more likely to develop heart disease herself. But a family history of heart disease has two components: genetics and environment. You can't control your genes, but you can control your environment. Lifestyle choices—such as exercising regularly, eating a nutritious diet, and not using tobacco—may lessen the severity of heart disease, allow you to have a better recovery after a heart attack, or possibly even prevent heart disease from occurring.
It's easier than you think to fit exercise and other healthy habits into your daily life. Join cardiologist Dr. Lyndon Box for a free seminar: Diet & Exercise Tricks for Busy Lives, on Thursday, February 19, at 6 p.m., at St. Luke's Boise. Registration is recommended.
Give from the heart.
You can give the gift of life and health to a heart attack survivor. It's as easy as making a charitable donation to St. Luke's cardiac rehab program and designating that it helps cover the cost of rehab for a person with a limited income. Studies show that cardiac rehab is associated with reduced mortality rates and hospitalizations, and improved function, quality of life, and measurements such as cholesterol, triglycerides, and blood pressure. To learn more, visit us online to donate or email [email protected]. Every gift makes a difference.