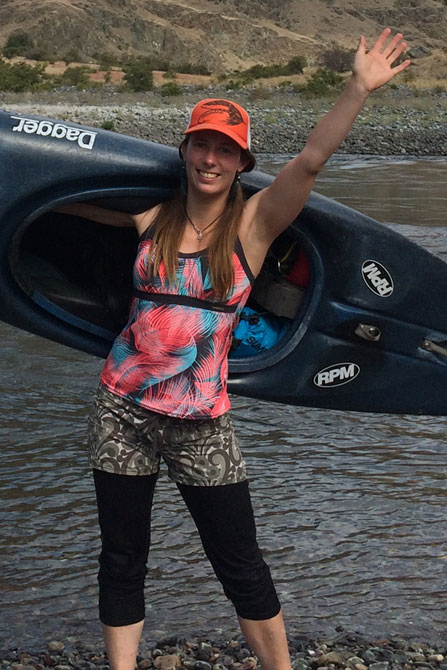 Lisa
Lisa Byers is an expert kayaker both on the job and off. So, when she injured her shoulder kayaking off a 15-foot waterfall in West Virginia, it affected both her lifestyle and her livelihood.
"I didn't do it quite right," she says of the maneuver, "and I injured the labrum in my shoulder—really stretched it out."
When she's not taking on waterfalls, Lisa works for the Forest Service as a river ranger. With all the paddling involved, an injured shoulder was not an option. Lisa knew that to fix her damaged labrum (the ring of cartilage that surrounds the socket of the shoulder joint) she would need surgery. She also knew she couldn't have surgery in the tiny, remote Alaskan town where she was living at the time.
Several kayaker friends in Boise highly recommended Dr. Michael Curtin, St. Luke's orthopedic surgeon and sports medicine physician, so she flew down to see him for a consultation. "They held a spot open for me in case I decided to have surgery after the consultation," Lisa says. "And I did…I had the surgery before flying back to Alaska. Dr. Curtin and his entire staff were so nice and accommodating. They made me feel incredibly comfortable."
Dr. Curtin set her up with a physical therapist in McCall who connected with Lisa via Skype. He also gave her his personal cell phone number in case she had any questions or problems. "I never used it, but that meant a lot," she says.
It was a long, slow recovery but Lisa followed her physical therapy and improved step by step. She had the surgery in January 2018, started on class I rapids in July and was up to class IV by October. A year out, in January 2019, she could hardly even notice it anymore.
And she's back on the job, working the rivers for the Forest Service in northern Idaho. "I feel absolutely great now," she says. "I feel very strong."