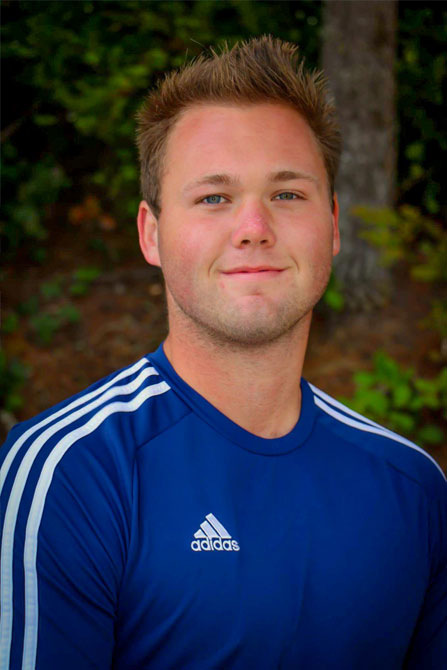 Kyle Weller is a student at Boise State University, where he's studying kinesiology and exercise science. He plans to earn his CSCS certificate (certified strength and conditioning specialist) and go on to get his master's degree. He grew up in Hailey and spends his summers back home working in the Wood River Valley.
In 2018, Kyle was playing goalie in a soccer match when he dove for the ball and dislocated his right shoulder. He had a 360-degree tear of the labrum (the ring of cartilage that surrounds the socket of the shoulder joint). He didn't get it seen for about two months, even though he was in a lot of pain when he tried to do simple things like driving, wearing a seatbelt or raising his arms.
But he finally did go in to see Dr. Tracye Lawyer, a St. Luke's orthopedic surgeon and sports medicine physician. She's also a former collegiate athlete with a strong connection and dedication to the needs of student athletes. She repaired Kyle's shoulder at St. Luke's Nampa.
"It was a three-hour surgery and it went perfectly," Kyle says. "She's meticulous with her work. The recovery was quick; after a few weeks of therapy I was back to doing all the daily things that hurt me before. I'm 100% better now."