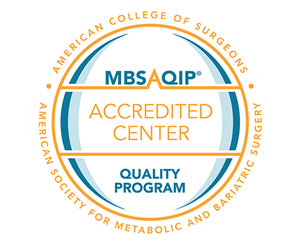 Why Choose St. Luke's?
St. Luke's offers you support throughout your bariatric surgery journey and the rest of your life—focusing not only on your physical health but on mental, emotional, and behavioral wellness. Nationally ranked for safety, excellence and patient satisfaction, we're the only bariatric surgery center of excellence in Idaho, accredited since 2009 by the Metabolic and Bariatric Surgery Accreditation Quality Improvement Program (MBSAQIP). This accreditation is awarded to programs with a proven track record of favorable outcomes for weight loss surgery and a commitment to continual improvement in high quality bariatric care.
Our specially trained surgeons are the most experienced in Idaho with more than 5,500 bariatric surgeries performed and more than 30 years of combined bariatric surgical experience. They, and each member of our team, have deep respect, understanding and support for people living with morbid obesity. Additionally, every St. Luke's employee receives training to understand the challenges faced by someone with morbid obesity.
Please note: while our surgeons primarily offer laparoscopic Roux-en-Y gastric bypass and sleeve gastrectomy, they're happy to discuss other weight loss options as well, including duodenal switch, gastric band intragastric balloon, mini gastric bypass, and other new procedures as they become available.
Program Overview