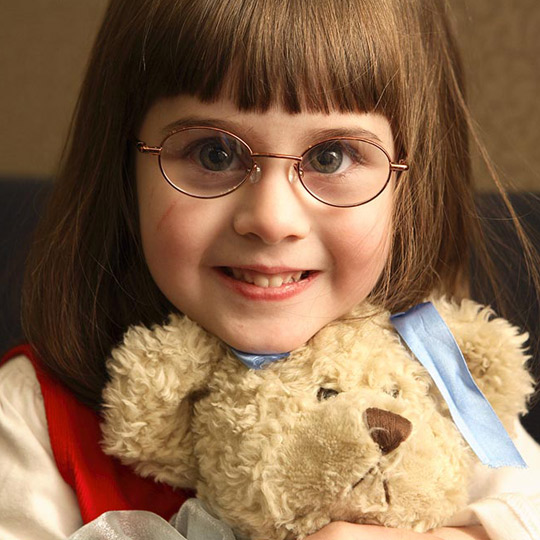 Gracy has an "owie" on her heart. That's the way she described Wolff Parkinson White syndrome, a condition in which she has extra electrical pathways in her heart that can lead to episodes of rapid heart rate.
From the time she was born, medications helped Gracy manage her heart rate, until the day at just four years old when she suffered a full cardiac arrest and actually died at her home. Her mom performed CPR and the paramedics used defibrillators to bring her back. She spent three months in three different hospitals while doctors attempted several procedures to fix her arrhythmia. But her pathways are so rare that they were left with only one option: a very risky open heart surgery.
Gracy underwent two full open-heart surgeries at Boston Children's Hospital—a procedure that was so unusual it had not been performed on a child in 15 years. Thankfully, it worked. Four days after surgery, Gracy was on her feet roaming the hospital hallways, and she hasn't slowed down since. She was transferred back to St. Luke's Children's Hospital for her recovery.
Gracy is now nine and has made excellent progress. Her extra pathways may grow back and some may become active as her heart grows. "We pray and watch her," her mom says. "She shares her sunny personality wherever she goes, and we know she'll overcome any obstacles."