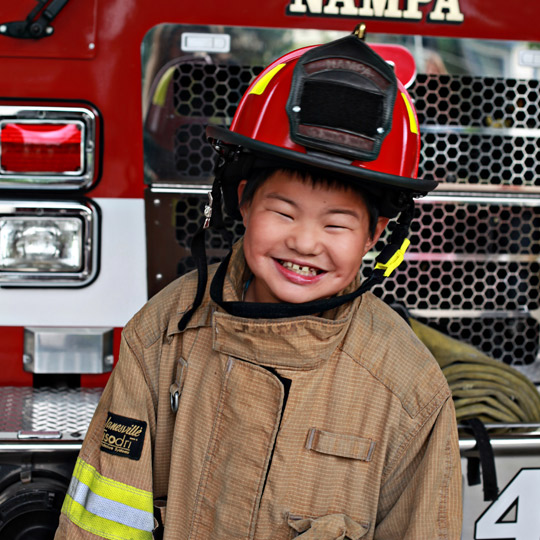 Twelve-year-old Ethan's smile is captivating, and his love for fire trucks is contagious. His knowledge of ladder trucks, engines, and other fire apparatus rivals the pros. This is in stark contrast to Ethan's start. Born prematurely at 26 weeks, he was abandoned at birth and placed in a Chinese orphanage. His care consisted of diaper changes and bottles, and he suffered from severe failure to thrive.
Ethan was adopted and his new parents gave him a new life. They work with St. Luke's Children's specialists to address Ethan's many serious medical challenges, including cerebral palsy and an autism spectrum disorder called PDD-NOS. His parents were told he would likely never walk or talk.
"Ethan received very little nurturing his first two years of life, and we knew what he needed most was to be loved," says his mom, Shelly. "The St. Luke's physicians and therapy team who have cared for Ethan have been instrumental in his development and progress."
Now walking and talking, Ethan loves to visit his friends at the Nampa Fire Department. He quizzes them about emergency calls and fire equipment, and loves to go for rides in the fire truck. Ethan's inquisitive nature and attention to detail will help him follow his dream of becoming a firefighter one day.