Description
Join us January 9-12 for the second annual Sun Valley Stroke Conference
A conference for medical providers involved in stroke treatment and research
A partnership of St. Luke's Neurosciences and the University of Tennessee Health Science Center
This exciting four-day event will include:
Discussions regarding the historical context of current stroke treatments and devices
Emerging therapies
Refining systems of care in stroke treatment
Technologies for treating hemorrhagic and ischemic stroke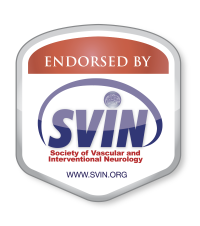 We will also emphasize how to handle patients who don't necessarily fit trial criteria.


Conference Details
Morning and evening sessions with free time for family-friendly recreation
World-class skiing at the country's first destination ski resort
Nationally recognized experts in hemorrhagic and ischemic stroke
Dynamic scientific programming with round table discussions, head-to-head debates, and interactive case presentations
Seventeen hours of informative content
Highlighted Topics
Our program is designed to be dynamic, with short lectures and round-table discussions in the morning, followed by case presentations and head-to-head debates in the evening.
Featured Speakers
Andrei Alexandrov, MD

Semmes-Murphey Professor and Chairman, Department of Neurology, University of Tennessee Health Science Center
Medical Director, Mobile Stroke Unit and Citywide Stroke Team, Memphis, TN

Anne W. Alexandrov, PhD, RN, CCRN, NVRN-BC, ANVP-BC, AGACNP-BC, FAAN

Professor and NET SMART Program Director
Professor, University of Tennessee Health Science Center
Chief Nurse Practitioner, UT Mobile Stroke Unit

Adam Arthur, MD, MPH, FACS

Professor of Neurosurgery, University of Tennessee Health Science Center
Director of Neuroendovascular Surgery, University of Tennessee
President, Society of Neurointerventional Surgery

Edward Duckworth, MD, MS

System Director of Neurosurgery, St. Luke's Health System, Boise, ID

Lucas Elijovich, MD

Associate Professor in Neurology and Neurosurgery, University of Tennessee Health Science Center
Director of Neurocritical and Neurointerventional Surgery, Lebonheur Children's Hospital
Co-director of Lebonheur Vascular Anomalies Center

Nick Hopkins, MD, FACS

Clinical Professor of Neurosurgery, University of Rochester, School of Medicine and Dentistry
Director, Neurosurgery, Toshiba Stroke Research Center
Chairman of Neurosurgery, Neurosurgery, University at Buffalo
Professor of Neurosurgery, Neurosurgery, University at Buffalo
Professor of Radiology, Neurosurgery, University at Buffalo
Chief of Service, Department of Neurosurgery, Neurosurgery, Kaleida Health

Brian Jankowitz, MD

Chief of Vascular and Endovascular Neurosurgery, Cooper University Health Care
Director of Cerebrovascular Program Neurosurgery, Cooper University Health Care

David Liebeskind, MD, FAAN, FAHA, FANA

Professor of Neurology, UCLA
Director, Neurovascular Imaging Research Core, UCLA
President-elect, Society of Vascular and Interventional Neurology
President, American Society of Neuroimaging

John Perl, MD

Neuroradiology, St. Luke's Health System, Boise, ID

Adnan Siddiqui, MD, PhD

Vice-chairman and Professor of Neurosurgery
Director, Neuroendovascular Fellowship Program, State University of New York at Buffalo
Director, Neurosurgical Stroke Service, Kaleida Health
Director, Training and Education, Jacobs Institute
Director, Toshiba Stroke and Vascular Research Center
St. Luke's reserves exclusive rights to record (audio and video) and photograph all conference proceedings for use in marketing materials, presentations, and course content sales.
Registration
Registration Instructions
Early-bird registration ends November 1, 2019 at 11:59 p.m. Late registration starts November 2, 2019 and prices will increase.
Please select your ticket type based on your credentials.
Registration Fees:
By November 1, 2019:
Physicians: $250
Non-physicians: $150
Students: $100
After November 1, 2019:
Physicians: $350
Non-physicians: $250
Students: $150
For information, call the number below or email us at SVSC@slhs.org.
Our audience is neurologists, neurosurgeons, primary care providers, emergency physicians, hospitalists, interventional neurologists, interventional neuroradiologists, EMS providers, nurses, stroke coordinators, and allied health professionals associated with stroke care.
Register Online | Call to register or for more information: (208) 381-4217
Cancellation Information
If you need to cancel your registration, please email us by December 9, 2019. Cancellation requests will be refunded minus a $50 administrative fee.
Cancellations after December 9, 2019 or conference no-shows are not eligible for a refund.
Special Instructions
Venue
The conference is being held at the world-class Sun Valley Resort. You'll have the opportunity to choose from a variety of winter recreational activities in your free time.

Ski Lift Tickets
Ski lift tickets may be purchased on an individual basis from any resort lift ticket retail outlet. Receive discounted rates by mentioning the Sun Valley Stroke Conference.
One day: $92
2 of 3 days: $177
3 of 5 days: $260
4 of 6 days: $338
5 of 7 days: $422
6 of 8 days: $479

Lodging and Travel
You are responsible for lodging and travel arrangements. A block of rooms has been reserved at the resort. Mention the conference when making reservations to take advantage of negotiated rates.
The resort will fill up quickly. Please make your reservations as soon as you confirm your conference registration.
Call 1-800-786-8259 or go online to reserve a room.
*Many thanks to the Sun Valley Resort for providing some of the photos on this page.