Sandee Gehrke, St. Luke's vice president of system operations, has been named St. Luke's senior vice president and chief operating officer.
The appointment is effective immediately; she reports to St. Luke's President and Chief Executive Officer Chris Roth.
Gehrke joined St. Luke's in January of 2014 as vice president of operations over patient access, our core lab, food and nutrition, continuous improvement, the Enterprise Project Management Office and patient experience. She has also worked to modernize many of our internal processes, including staffing, capital planning, real estate development and support services.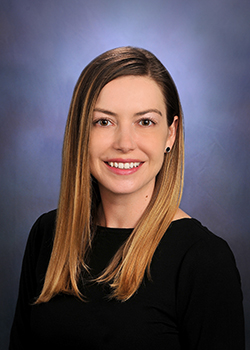 For the past 18 months, she has been a key leader in the system's planning and response to COVID-19. Gehrke co-chairs the Medical and Operations Innovation Advisory Committee with Dr. Laura McGeorge to reevaluate practices, policies and processes.
She has been pivotal to St. Luke's ability to adjust throughout the COVID-19 pandemic, serving as the logistics chief for emergency response, a role that included standing up specimen collection tents and locations, bringing specimen processing in-house, creating new and shifting visitor guidelines, standing up vaccine clinics and serving as primary liaison with our shared services functions.
She received her bachelor of science degree in health care administration from Idaho State University in Pocatello and her master's of business administration in health administration from the University of Colorado.
Prior to joining St. Luke's, Gehrke served as associate administrator and chief staffing officer at HCA's Sunrise Hospital in Las Vegas and chief operating officer and chief staffing officer at HCA's Eastern Idaho Regional Medical Center, where she oversaw pharmacy, imaging, therapy, laboratory, engineering, environmental services, food and nutrition, human resources, volunteers and behavioral health.