St. Luke's Honors 2016 President's Award Recipients
By Roya Camp, Notes and Announcements
Some of St. Luke's brightest stars shared a shining moment Monday when the president and CEO of the health system named them President's Award recipients for 2016.
Dr. David Pate also turned the tables on his St. Luke's predecessor, surprising Ed Dahlberg with a Legacy Award in recognition of his visionary work that helped to lay the groundwork for the system. St. Luke's Health System marks its first 10 years this summer.
Arthur "Skip" Oppenheimer, an Idaho institution and long-time supporter of St. Luke's, also received a surprise Legacy Award. Oppenheimer is serving as St. Luke's Health System Board chairman, a role he held on the first SLHS board 10 years ago.
Each year, Dr. Pate recognizes St. Luke's team members nominated by colleagues for their exemplary demonstration of the organization's values and their commitment to the organization's mission to improve the health of people in our region.
Chosen from among dozens of nominees, the 2016 President's Award recipients are: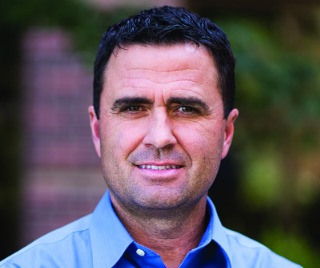 Kenny Alexander: Pharmacist, St. Luke's Magic Valley
Alexander was nominated by Debbie Kytle of Physician Services in the Magic Valley. Here's what Kytle said:
"… He has led the providers in the use of many evidence-based standards around medication therapy, resulting in improved quality and cost.
"He has done this through a team-based approach in daily patient care, provider and staff education, and research. He led in the evolution of our 'bug squad' team, which received a Qualis award for antimicrobial stewardship ..."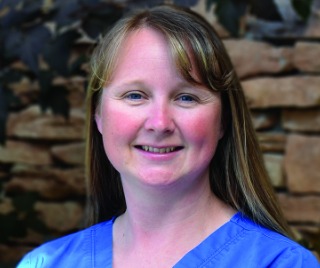 Michelle Chandler: CT technologist, St. Luke's Elmore
Ultrasound technologist Alexandria Kipp nominated her and said this:
"She always strives to be the very best so that she can provide excellent patient care and service … She is continuously trying to make current protocols better …
"An example is working to implement a new standard for stroke protocol here at St. Luke's Elmore … Her number one priority is the patient …"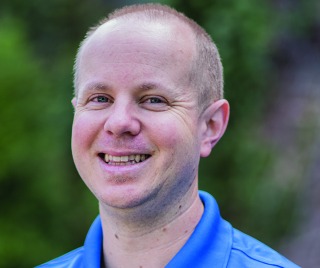 Jeff Christensen: Catering lead, St. Luke's Boise
He was nominated by Dr. Jim Souza, who called him, "an unsung hero … Jeff works in catering and supports all of the meetings in the Anderson Center and Falcon Building.
"These include medical staff meetings, other physician meetings, board meetings, quality/safety meetings, nursing meetings, educational meetings, leadership meetings, and the list goes on and on.
"All of this important work ultimately supports either patient care directly or the people who provide the care."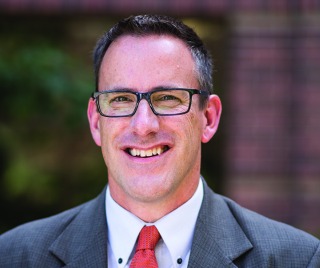 Christopher Edwards: Psychologist, St. Luke's Magic Valley
Here's what Dr. Bart Hill wrote in supporting Edwards' nomination for the President's Award:
"Dr. Edwards' calm demeanor, active engagement and thoughtful comments quickly made him an informal source of strength and leadership …"
His supervisor, Karla Carter, said, "Dr. Edwards has played an important role in improving the access of patients to quality mental health services in our primary care clinics. The integration of mental health therapists into St. Luke's primary care clinics at Addison and in Jerome could not have happened without the leadership and relationship-building skills that he displays on a daily basis.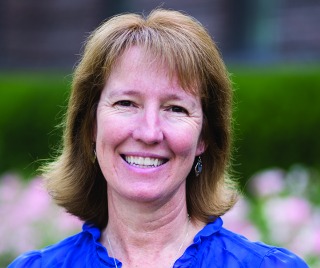 Marylynn Hippe: Clinical nurse specialist, St. Luke's Boise
Telemetry nurse Heather Kamper nominated her, saying, "Marylynn cares unconditionally …"
Dr. Marshall Priest, head of our heart program, called her work "groundbreaking and foundational." He said, "Marylynn is passionate about St. Luke's journey to high reliability and she has a fierce dedication to nursing excellence …"
She also has worked with St. Luke's colleagues giving care in Honduras.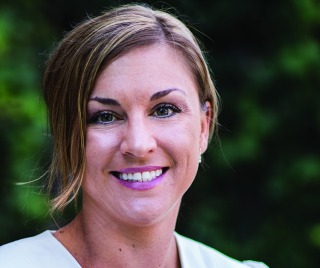 Kayla Ingram: Director of Nursing and Patient Care, Med/Surg, St. Luke's Meridian
Meridian Associate Chief Nursing Officer Rene Pallotti nominated Ingram for living St. Luke's values day in and day out, for her leadership and for being a positive role model.
Here is what Rene had to say: "Kayla's leadership has brought stability to her work area. RN turnover has decreased by 49 percent within the past year. Her department saw the most improved HCAHPS scores of any department at St. Luke's Meridian …"
Meridian Administrator Dennis Mesaros said Kayla is "a values-based leader and consistently demonstrates compassion, respect and excellence … Her efforts ensure all patients receive appropriate, high-quality care."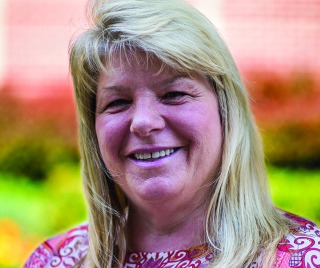 Jeanne James: Senior manager, workers' compensation, St. Luke's Health System
Beth Gray and Tami Treinen nominated James, and described her visits to the hospital to be with family members, her help with travel arrangements and meals when needed and her generous spirit.
"… When Jeanne recognizes a need, it is in her DNA to react. Jeanne exemplifies St. Luke's values," they said.
She "has led the way to add technology … This was a tremendous effort … Jeanne worked tirelessly to ensure that attention to detail was paid for a smooth go-live.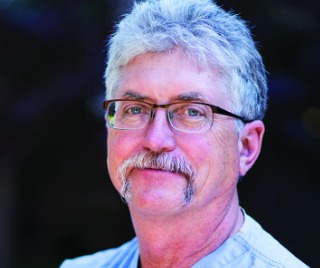 Jerry Johnson: Recovery Room nurse, St. Luke's Boise
Nurse Todd Brown, in supporting the nomination, said that "as a fellow nurse, just watching him give discharge instructions to his outpatients makes me feel good about what I do for a living."
Nurse Alan Morris said, "Jerry … is a born leader and has made countless contributions ..."
Alan noted that Johnson's care is newsworthy: "Jerry was recently called out in an article by Tim Woodward, the well-known newspaper columnist from the Idaho Statesman, for his dedication and excellent bedside care."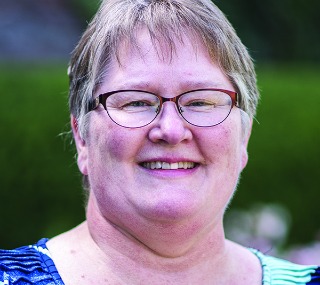 Annette Larsen-Leavitt: Manager, Physician Services, St. Luke's Mountain States Tumor Institute
Nurse practitioner Cheryl Mills with Mountain States Tumor Institute nominated her and described a trouble-shooting, problem-solving wizard.
"… Annette's job complexity has grown immensely," Cheryl said. "How she can manage the needs of each clinic site's coverage as well as the personal scheduling needs of every provider is a mystery to us."
Dr. Dan Zuckerman recommended that she receive the President's Award, saying, "Annette Larsen-Leavitt is the heart and soul of St. Luke's MSTI … She is the person behind the scenes who gets little external credit or visibility, but who really deserves it."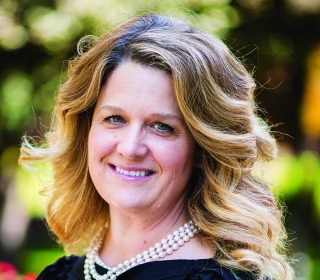 Debbie Larson: Manager, Clinical Education, St. Luke's Health System
Here's what Pam Springer, director of clinical learning, had to say in nominating her:
"Debbie worked with our educators to determine the 'secret sauce' for teaching remotely across sites. This has allowed us to offer classes on a more frequent basis to our smaller facilities …"
Debbie reaches out into the community as well, and has represented St. Luke's in community "think tanks" examining workforce preparation for the future, Springer noted.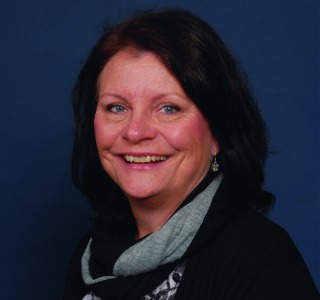 Cindy Mosier: Senior director of Nursing and Patient Care, St. Luke's McCall
Cy Gearhard, chief nursing officer and vice president of patient care, nominated Mosier for the President's Award.
"Cindy has consistently exhibited a profound commitment to patient safety and clinical excellence through her own personal sacrifice, persistence and loyalty to our health system," Cy said.
Mike Fenello worked with Mosier in McCall and then in Twin Falls. He supported the nomination, calling Mosier "a courageous leader who can facilitate change and be a steady, calming influence ..."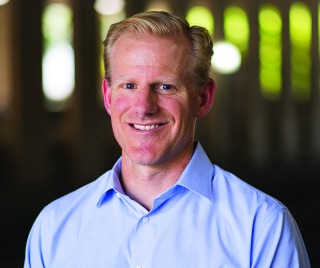 Kurt Nilsson, M.D.: Physician, St. Luke's Orthopedics, St. Luke's Clinic
Ed Castledine, administrator of St. Luke's Nampa, nominated Dr. Nilsson for pioneering St. Luke's work in the area of concussion.
Castledine noted that "Dr. Nilsson has worked tirelessly over the past four years, creating the first-ever St. Luke's Concussion Clinic …
"Kurt's efforts have led to a new standard of care in our community, across the state of Idaho and throughout the Northwest …"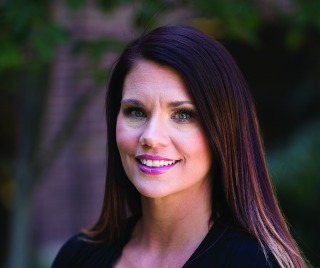 Melissa Rowe Osen: Social worker, Mountain States Tumor Institute, St. Luke's Magic Valley
Here's what St. Luke's Mountain States Tumor Institute Site Administrator Melissa Fenderson said in nominating Melissa:
"She has been a powerhouse when it comes to patient advocacy …
"She has the patient's interest in mind and has improved the quality of care and service we can offer to our patients. She is outstanding ..."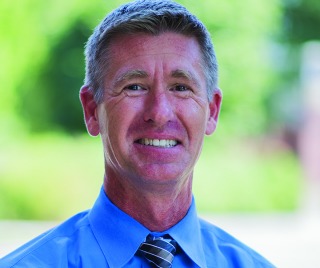 Christopher Streeter, M.D.: Pediatric physician, St. Luke's Clinic
Connie Sturdavant, practice manager for St. Luke's Treasure Valley clinics, said this in her nomination:
"Dr. Streeter … works tirelessly to serve patients and their families. Because of the lack of resources in our community, his work is difficult and challenging … He comes to work every day with such positivity and genuine care and concern for his patients and the clinic staff."
Here is what a patient had to say: "I am beyond impressed with Dr. Streeter and his staff. Their bedside manner is amazing …"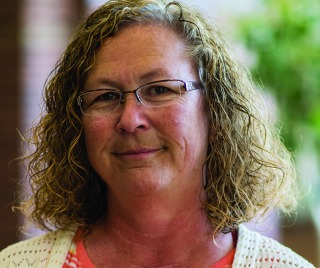 Cindee Weatherly: Care coordinator, respiratory therapy, St. Luke's Magic Valley
Angelica Bennett shared this in her nomination:
"Cindee worked with a high-risk patient that had several co-morbid conditions ... Through partnering with this patient and understanding what she valued … she was able to work with her on small steps to getting her activity up and helping her be more successful with her medication regimen."
LPN Karla Risbeck-Hardin said Weatherly "brings … a piece of her heart to each and every patient she cares for … I am excited to see how she will help guide the future of health care."
"My appreciation for the prestige of this award and its recipients comes from my belief that it represents the true values of St. Luke's," Gary Fletcher, a long-time St. Luke's leader and former chief operating officer who was a President's Award recipient in 2014, said in supporting the nomination of one recipient.
Special award presentations to Dahlberg and Oppenheimer followed.
Dahlberg started as St. Luke's president and CEO in 1988. He had been St. Luke's executive vice president from December 1985 through September 1988.
Oppenheimer is an Idaho native. He graduated from the University of Idaho in 1968 with a BA in history and then from Harvard Graduate School of Business Administration with an MBA in 1972. He returned to Boise and started Oppenheimer Development Corporation that same year.
He is chairman and CEO of the Oppenheimer Companies in Boise, serves as a director of the Federal Reserve Bank of San Francisco and has been a leader and adviser to innumerable community organizations, government programs and work efforts.
Oppenheimer founded the Idaho Business Coalition for Education Excellence and has served on a variety of governor's advisory councils tackling matters such as teen pregnancy, behavioral health and other important issues facing Idaho families and children.