Retirement waited for more than a decade after Dr. Greg Irvine found perfect fit in McCall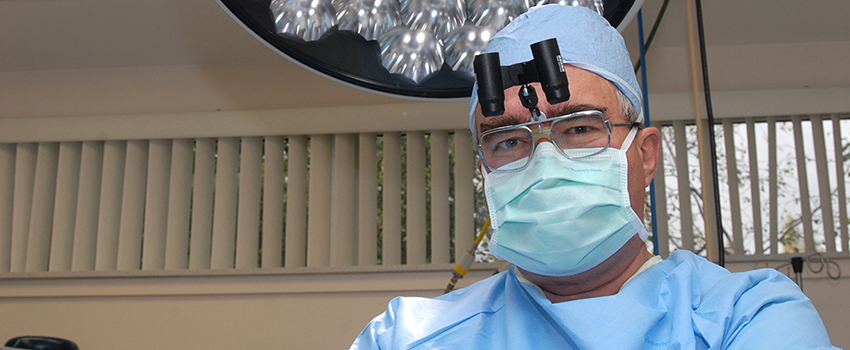 Dr. Greg Irvine initially looked at McCall as a place to retire - 11 years ago. This time, he truly is retiring after finishing his career with more than a decade serving the area as a much-needed orthopedic surgeon who has been a major boon for St. Luke's McCall.
By Laura Crawford, News and Community
Dr. Greg Irvine was looking for a place to retire – little did he know that retirement would only come after serving that community for more than a decade.
On April 1, Irvine will retire from surgery and emergency orthopedic services at St. Luke's McCall. He will continue to see patients in the clinic two days a week.
Irvine's career has spanned five different decades, completing his surgical residency at the University of Michigan in 1983. He soon joined an orthopedic clinic in Portland, Ore., earning Portland Month's Top Doc award, voted on by his peers, in 2009.
Two years later, Irvine began practicing at St. Luke's McCall. After vacationing there, looking at possible retirement destinations, he thought McCall could use an orthopedic surgeon, considering the ample year-round recreation opportunities nearby.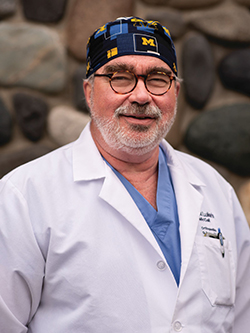 Unbeknownst to Irvine, the hospital leadership and the medical staff had identified a need for a highly skilled orthopedic surgeon with extensive experience in a full-spectrum practice, total joint replacement surgery and trauma.
As it turned out, Irvine's McCall practice kept him busier than he ever imagined.
"I wasn't sure what to expect. Since then, I have grown to love this community and its citizens. It has been the privilege of my life to provide orthopedic care to the good people of West Central Idaho. I hope and pray every day that I have lived up to the sacred trust that my patients have put in me," Irvine said.
Through his leadership and collaboration with local leadership, a comprehensive orthopedic surgical program was developed, most notably a robust total joint replacement program that serves patients throughout the area.
Dr. Irvine's dedication to serving those with orthopedic surgical needs helped thousands of community members stay active in everyday life and the activities they love on the golf course, Payette Lake, the ski slopes or the hiking trails.
Irvine helped lead and build a quality surgical team of nurses, anesthesia team with a physician and nurse anesthetist, and surgical techs. He improved outcomes by working closely with physical therapists and nurses on pre- and post-surgery education and care, which reduced joint replacement surgical patients' hospital stays from an average of four days to two. During his leadership, McCall's outpatient orthopedic clinic recruited a second orthopedic surgeon and two physician assistants.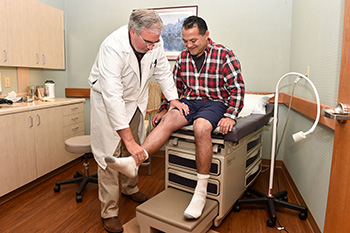 Irvine also served in many leadership roles outside of the operating room and clinic. He served as chief of medical staff, chief of surgery and on St. Luke's Health System's orthopedic governance council. He has also been instrumental in helping advocate for and helped contribute to the design of the expanded surgical services department in the hospital's facility replacement and expansion project.
Irvine has also been an advocate in the community, serving as the medical director for the Payette Lakes Ski Patrol, helped support businesses and local government during the COVID-19 pandemic by providing accurate, updated information about the virus, mitigation efforts to slow the spread and helped explain the importance of vaccination and treatments.
"This decision to retire is bittersweet as I have practiced orthopedic surgery day and night for more than 40 years. I look forward to the challenges of the next chapter in my life and will remain an active member of this phenomenal community. I thank you all for allowing me to, with the heart of a servant, provide orthopedic care here," Irvine said.
Orthopedic surgery will continue to be offered at St. Luke's McCall with Dr. Tim Neuschwander, who joined the McCall medical staff in in 2019, while recruitment is underway for a second surgeon.
"The St. Luke's McCall team is grateful for the service and leadership Dr. Irvine has provided our community the past 11 years and he will be greatly missed," St. Luke's McCall Chief Operating and Nursing Officer Amber Green said.