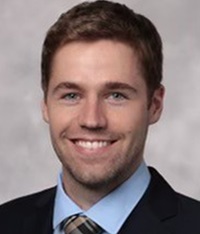 Dr. Dan Cooper
Growing up in Coeur d'Alene, Dan Cooper decided he wanted to be a medical doctor while attending Lake City High School. He set a goal to accumulate a resume full of lived experiences beforehand.
After completing the pre-med curriculum and a bachelor's degree in Spanish at the University of Notre Dame in South Bend, Indiana, Cooper lived in Mexico for two years, serving as a medical assistant at a rural orphanage. He assisted patients with advanced rheumatoid arthritis and served as a caretaker for a group of 30 adolescent boys.
Returning to Idaho, he worked as a certified nursing assistant with Kootenai Health before volunteering at St. Luke's Family Medicine in Hailey, helping physicians providing care to underserved populations.
In 2014, Cooper was accepted to the University of Washington's School of Medicine through the WWAMI Medical Education Program. WWAMI, a multi-state partnership between the University of Washington, and the states of Washington, Wyoming, Alaska, Montana and Idaho, allows students to stay in their home states to start their medical education and pay the equivalent of in-state tuition.
"I thought it was great that I was able to stay in Idaho and do my first year of medical school at the University of Idaho in Moscow," said Cooper, who made weekend trips to see family in Coeur d'Alene.
Cooper graduated in 2018 and completed his internal medicine residency in Boise this summer. He has accepted a position at St. Luke's Nampa as a hospitalist, starting in late September.
"With hospital medicine, you get to see all types of illnesses and medicine," said Dr. Cooper, who will continue to utilize his Spanish language skills. "Hospitalists often see pretty sick patients, but they often rebound pretty quickly, so it's great to see them recover."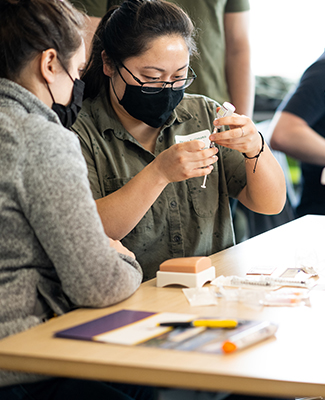 St. Luke's is establishing a scholarship endowment that supports Idaho WWAMI medical school students who, like Dr. Cooper, are interested in pursuing careers caring for underserved and rural populations.
St. Luke's recently pledged $500,000 to the University of Idaho Foundation to create the endowment. The number of scholarships awarded each year and scholarship amounts will depend on annual earnings generated by the endowment. Scholarships may be used for educational expenses including tuition, room and board, fees and books.
"The St. Luke's endowment helps Idaho WWAMI medical students earn their M.D. and benefits the state by supporting the physician pipeline," said Jeff Seegmiller, director of WWAMI at the University of Idaho.
"Our medical students are Idahoans, train in clinical settings across Idaho and many of them intend to practice in Idaho. To keep these bright and talented future physicians at home, offsetting their medical school debt is critical."
Scholarships will be awarded to full-time Idaho WWAMI students who demonstrate financial need and academic achievement. Preference will be given to students who are participating in the Targeted Rural and Underserved Track program.
Recipients will be selected by the University of Idaho WWAMI Medical Education Program Scholarship Committee. The first scholarship is expected to be awarded in 2022.
"We are thrilled to partner with the Idaho WWAMI program," said St. Luke's Chief Physician Officer Dr. Jim Souza. "Supporting future physicians is critical here in Idaho. The costs related to becoming a medical doctor can be a barrier for many students and our goal is to leverage this endowment to help Idaho WWAMI medical students achieve their dreams of providing care to people in need across the state."