St. Luke's doctor turns hobby into outlet that benefits children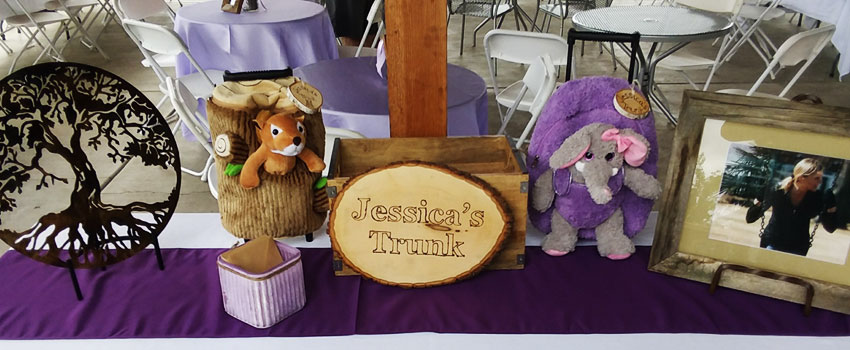 Dr. Matthew Cox and his husband, Jason Wright, wanted to honor Wright's sister at their wedding so they asked guests to donate money in her honor in lieu of gifts.
By Chris Langrill, News and Community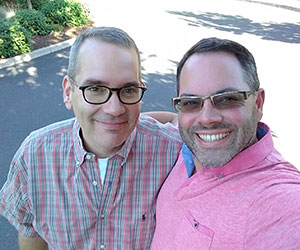 Dr. Matthew Cox and Jason Wright.
Dr. Matthew Cox had seen it too many times. Children would walk out of his office with all of their belongings stuffed in trash bags.
Now, it puts a smile on his face when he's able to send kids on their way with suitcases that hold their personal property in a much more dignified manner.
Dr. Cox is a child-abuse pediatrician and the medical director of St. Luke's Children at Risk Evaluation Services (CARES).
"I'm a pediatrician with a subspecialty in the evaluation of kids with physical abuse, sexual abuse or neglect," Dr. Cox said. "There are terrible days, but there are also days when you know you've made a difference in the life of a child."
Dr. Cox makes a difference in many ways, though – including through a hobby he became interested in a few years ago.
"I took up making soap," Dr. Cox said. "But then I had a huge surplus of soap – you can only use so much – so I had the idea of using my soaps for a fundraiser.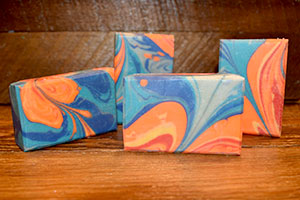 "I called it 'Cleaning Up for Foster Kids.' Now I sell soap for donations, and all of the money I raise goes toward buying children suitcases."
The idea for the suitcases came after he witnessed too many children, forced to leave their homes, lugging their belongings around in trash bags.
"That's a common occurrence when kids are taken from their homes for abuse or neglect or other reasons," Dr. Cox said.
"The idea was to provide kids who are entering foster care with something of their very own to keep their possessions in."
He's not exactly competing against Proctor & Gamble when it comes to soap sales, but that was never the point.
"Right now, I have 12 suitcases in my office," Dr. Cox said. "Yesterday, we gave out three, to a 10-year-old, a 9-year-old and a 7-year-old.
"The smiles on their faces brought a little bit of joy to my day, knowing that you made a bit of a difference in their lives in that brief encounter."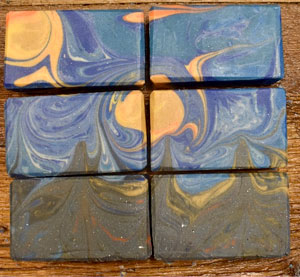 Vincent Van Gogh continues to inspire artists of all kinds, including soap artists.
Dr. Cox and his husband, Jason Wright, both work with children. Wright works for the Oregon Department of Human Services and helps child protection workers. When they got married, they wanted to find a way to help children. In lieu of gifts, they asked for donations in the name of Wright's sister, Jessica.
"She took her own life as a 30-year-old, and she had her struggles," Dr. Cox said. "We wanted to honor her, and this was a way for her to be a part of our wedding."
The couple received about $2,500 in donations, which they used to create a non-profit, Jessica's Trunk, to help children newly placed in foster care. Now Dr. Cox continues to raise money through his 'Cleaning Up for Foster Kids' campaign. In the past year, Dr. Cox figures his soap sales have raised about $1,500 toward the purchase of about 60 suitcases; to see some of Dr. Cox's soap, go to jessicastrunk.org.
"When children leave their homes, their world is forever changed," Dr. Cox said.
"This is a gesture showing them there is goodness in the world, and the suitcases help them during a time of extreme stress."