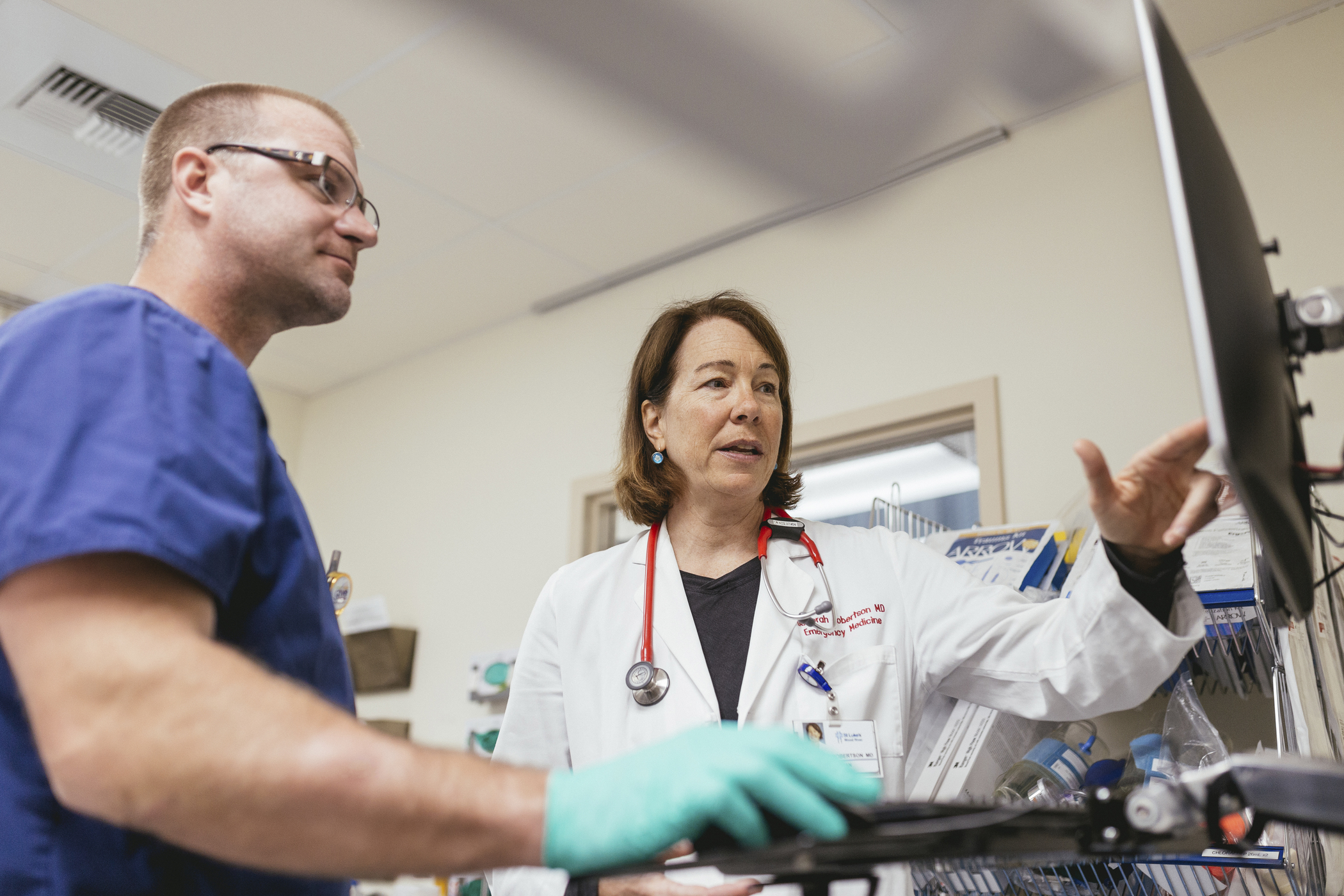 In a remote mountain resort area where the athletes are legends and the athletic endeavors are legendary, locals and visitors play hard, making serious accidents and injuries fairly common occurrences. It is essential to be able to quickly and expertly treat, stabilize and, if necessary, transfer the 29 percent of the approximately 9,000 St. Luke's Wood River Emergency Department cases that arrive yearly due to trauma.
Which is why it's great news that St. Luke's Wood River was approved as a
Level IV Trauma Center by the Idaho Time Sensitive Emergency (TSE) Center
on Mar. 12, demonstrating the hospital's ability to provide advanced trauma life support (ATLS) and seamless transfer of patients to a higher-level trauma center when specialized care is needed.
"St. Luke's Wood River Medical Center has demonstrated their commitment to providing excellent trauma care for their community; this has been highlighted by their designation as an Idaho Time Sensitive Emergency System – Level IV Trauma Center," said Melissa Ball, TSE program manager. "The enormous amount of support and dedication from the staff, administrators and EMS providers was evident during the onsite survey, and truly enhances the quality of care provided to trauma patients in the Wood River Valley."
The TSE system was approved and funded by the Idaho Legislature in 2014 to address three of the top five causes of death in Idaho – trauma, stroke and heart attack – with criteria and standards of care in each category, and to organize a region and statewide trauma system. Studies show that organized systems of care in such cases improve patient outcomes, reduce the frequency of preventable death and improve patients' quality of life.
Idaho recognizes five trauma level designations. The higher-level facilities, I and II, treat more complex patients.
Idaho does not have any level I trauma centers, which are characterized by teaching programs for medical residents and ongoing research, but there are three Level II trauma centers. Saint Alphonsus serves all of southwestern Idaho; the other two centers are Kootenai Health in Coeur d'Alene and Eastern Idaho Regional Medical Center in Idaho Falls. St. Luke's Magic Valley was recently designated a Level III and St. Luke's McCall a Level IV.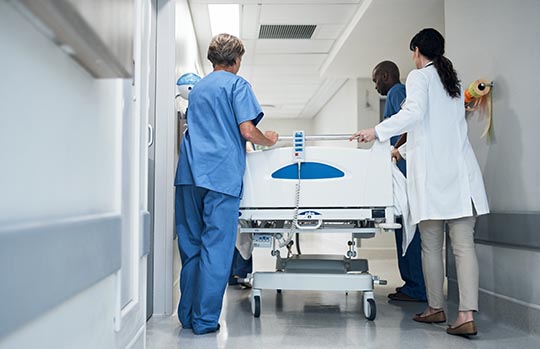 St. Luke's Wood River has been serving trauma patients for decades and is one of a handful of rural emergency departments in the country that has ED physicians board-certified in emergency medicine on a 24/7 basis. This new designation ensures consistent evidence-based care that coordinates pre-hospital response, transport and hospital emergency/acute care. Additional components of the program are injury prevention and community education on trauma.
St. Luke's Wood River's journey to seek trauma designation began nearly a year ago and culminated with an onsite survey in February by the TSE evaluators, followed by final approval at the TSE council's meeting on March 12.
Shelly Warmack, TSE trauma program manager, and Malie Kopplin, M.D., led the effort.
"Achieving State of Idaho Time Sensitive Emergency Trauma Level IV designation took tremendous effort and dedication by the hospital staff, physician providers and local EMS agencies." Warmack said. "We essentially took a look at the trauma care we had been delivering for years and worked on processes to streamline that care in conjunction with our health partners in EMS and other hospitals throughout the region.
"We now have a performance improvement process set up to review trauma cases to ensure patients are receiving care that follows best practice and national standards."