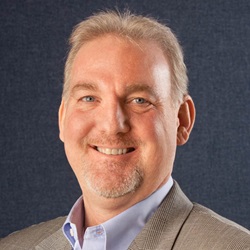 MCCALL, ID – Mike Fenello, St. Luke's McCall's Site Administrator for the past four years, has been named Site Administrator for St. Luke's Magic Valley Regional Medical Center and will begin transitioning immediately.
For the next month, Fenello will split time between McCall and Magic Valley, supporting both organizations while an interim leadership plan is put into place for McCall. Recruitment for a permanent replacement will begin immediately.
Accomplishments during Fenello's leadership at St. Luke's McCall include a 5 Star patient satisfaction rating from the Centers for Medicare & Medicaid Services (CMS); Top 20 ranking nationally for quality in critical access hospitals; the highest teamwork ratings in St. Luke's Health System's Culture of Safety survey; and strong financial viability.
"It has been a privilege to work with such an amazing group of staff, medical staff and board members," Fenello said. "Leaving St. Luke's McCall and this community is a very difficult decision for me. This community should rightly be proud of our hospital and the great team that works tirelessly on their behalf. I know that I am."
"I believe transitions provide opportunity," he said. "St. Luke's McCall has a strong foundation, great people, and a solid plan for moving the medical center forward."