The following report was written by Roya Camp, executive communications coordinator for St. Luke's Health System:
Results of the first open enrollment period for Idaho's health insurance exchange show the degree to which St. Luke's relationship with SelectHealth has shifted the terrain and just how much room for change there is.
More than 76,000 Idahoans enrolled in health insurance plans through the exchange during the open period that wound down at the end of March, and it was reported in early April that about 45,000 people had applied for health-insurance plans from Blue Cross of Idaho through the program. Four companies — Blue Cross, SelectHealth, PacificSource, and BridgeSpan — offered plans on the exchange.
The 76,061 Idahoans who signed up through the exchange made the state third in the country on a per capita basis for enrollments, and specially trained patient navigators and St. Luke's staff members had a hand in many of the successful registrations.
Significantly, about half of the enrollments were among residents of Southwest Idaho, where SelectHealth offers plans. And of that number and from direct enrollment, SelectHealth was chosen as the payer of choice by about 20,000 people – an impressive showing for a company that's only been in the market for about a year.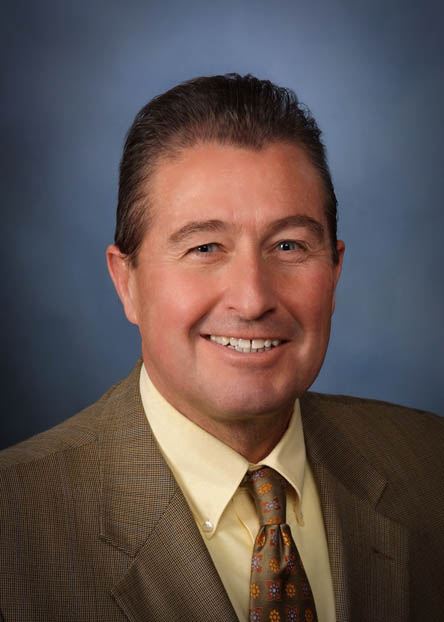 SelectHealth, a not-for-profit insurance company, has struck a chord particularly with small employers, according to Jerry Edgington, the company's general manager of operations in Idaho. Idaho's insurance brokers also have been very receptive to the new choices SelectHealth have provided, he said.
The company has grown steadily and will likely have 60,000 members in Southwest Idaho by the end of 2014, Edgington said, adding that the company expects another big surge next January, when large groups again consider their options.
Receptivity to SelectHealth's offerings hasn't been limited to employers and brokers, however. The company offered plans across all metal tiers on the exchange, but the "Silver" tier level attracted the majority of individual registrants.
"We are pleased that so many individuals chose to enroll on the ACA plans with SelectHealth," Edgington said. "We offered attractive plan designs, distributed across all the metal tiers, with competitive rates and the St. Luke's delivery system that people trust and prefer."
St. Luke's and SelectHealth team members stepped hundreds of Idahoans through the process of information-gathering and enrollment, whether those participants chose SelectHealth or not. The assistance was especially helpful early in the open enrollment period and early in the process when the federal exchange struggled.
"Our SelectHealth team took thousands and thousands of phone calls," Edgington said, and noted that St. Luke's Patient Access Services, trained navigators and assisters, and Your Health Idaho were instrumental in connecting hundreds of people with resources and information.
"There was a lot of awareness created by Your Health Idaho," he said. "They did a terrific job of getting the word out."
The Affordable Care Act has been far from universally celebrated, and significant concerns remain about the law, but Edgington said response to the insurance provisions of the federal law have underscored some realities.
"There's definitely a need, and the Advanced Premium Tax Credit probably helped people afford insurance that wouldn't have been able to," he said.
Whether Idahoans chose SelectHealth or not, Edgington said, the discussion has benefited the state's residents by creating greater awareness of health insurance, how it works, and what it does.
"Competition causes people to look around and evaluate options," he said. "It's creating interest.
"The good news is, there's more awareness of insurance options, and it's becoming demystified. It's becoming more simple and more affordable, and people are becoming aware that there are better values out there than there have been in the past. These results are encouraging. They're a vote of confidence that this affiliation is bringing higher value to the market."
The St. Luke's/SelectHealth pairing is proving a powerful draw, he said, adding that company representatives heard repeatedly from individuals and company executives that St. Luke's and St. Luke's-affiliated physicians were their preferred providers.
"Support from St. Luke's leadership and employees, the vote of confidence for this relationship, saying this alliance is good, it's working, and it's the only solution to our cost woes, has been huge for us," Edgington said. "We're new to the community. We're trustworthy, but we're unfamiliar. St. Luke's has been the voice of authority, and people trust St. Luke's. Word of mouth goes a long way."
The word-of-mouth component also explains why the level of individual interest is so meaningful.
"That's why I'm really pleased about the 20,000 new individual plan members," Edgington said. "That is a lot of individual decisions and support for what we are doing together. It helps people believe in us. It is also a huge statement that you helped thousands of people."