I have asked Cy Gearhard, our new St. Luke's West Region chief nursing officer and vice president of patient care services who is a fantastic nurse and nurse leader, to share her thoughts with you on National Nurses Week as my guest blogger today. Here is Cy:
I have been asked how I made the choice to enter the nursing profession. I had several role models that influenced my decision.
I remember as a young teenager that I was interested in the nursing profession. I was raised in a family of educators, however my aunt was a nurse and my older sister was seeking her college education as a medical technologist.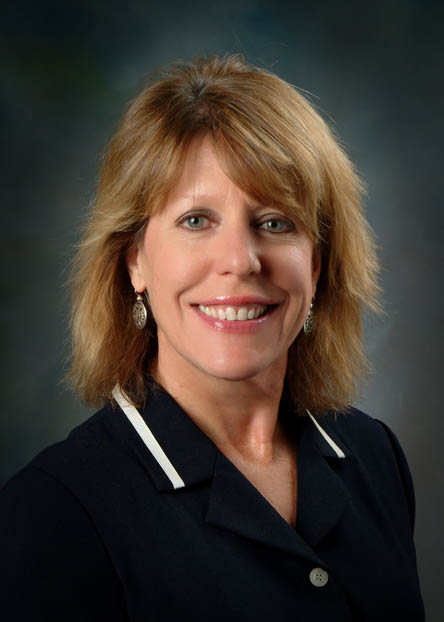 I loved science, especially biology. I was outgoing, enjoyed people, and loved sports, especially team sports. All of these qualities have served me throughout my career, of course, because nursing is nothing if not a people-oriented, team effort!
One of my parent's friends was the dean of nursing for Washington State University, and while I was in high school, I had several opportunities to discuss the nursing field with her and made my decision at that time that this would be a great career.
I learned that nursing would provide an opportunity for me to support myself financially, and I knew that there were many opportunities to advance professionally in nursing.
I never looked back. I was able to complete my bachelor's in nursing at Washington State University, start my nursing career at St. Luke's in Boise, and finish my master's degree in nursing from Oregon Health & Science University.
St. Luke's subsequently has provided me with many opportunities to advance in nursing leadership roles, including department director, administrator, and now, chief nursing officer. I look forward to leading nursing and patient care services as our health system transforms health care.
Our excellent nurses, in many areas of specialization and in many settings, have contributed greatly to St. Luke's success and will be imperative to the success of our future. It's timely that we acknowledge the contributions of St. Luke's amazing nurses and our colleagues worldwide today as National Nurses Week kicks off.
Next Monday, May 12, at noon, I invite you to join nurses at St. Luke's and around the world to pause and honor Florence Nightingale on the anniversary of her birthday with a commemorative "Nightingale Moment."
This celebration, begun in 2000, acknowledges the founder of modern nursing, honors the strength and wisdom of our nursing mission, and is a chance for us as nursing professionals to rekindle our passion for our profession.
I am so grateful for the decision I made to become a nurse, and I have thoroughly enjoyed my career choice for the past 35 years. Nursing has challenged me to learn new things every day and to make a difference in people's lives.
Thanks to everyone for participating in recognizing our outstanding nurses.