Zero harm. High reliability. These are the destinations St. Luke's is aiming for on our journey of healthcare transformation.
Here, St. Luke's Health System Vice President and Chief Quality Officer Dr. Bart Hill writes about what we are doing and how we will get to our destination.
In 1999, the Institute of Medicine estimated that there were as many as 100,000 lives lost each year from preventable events in health care. And while this was a wake-up call for health care to acknowledge opportunities and make substantial changes, we continue to see evidence of ongoing preventable harm and room for improvement.
Even simple actions, like hand hygiene, hand-off communications, and using two identifiers for each patient, are performed inconsistently and contribute to a cascade of events that can result in preventable harm.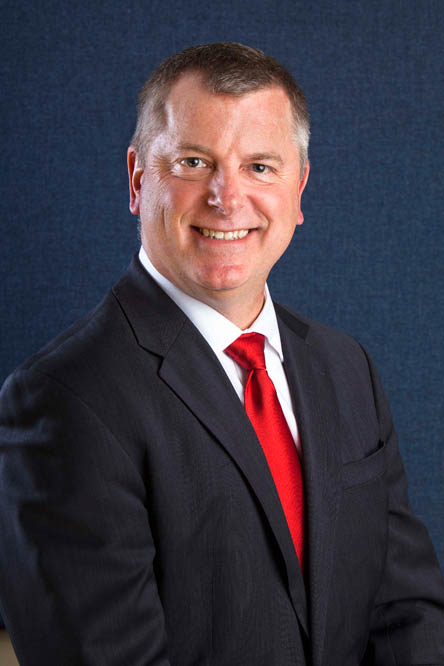 Other fields have faced similar crises in their areas of activity and have become highly reliable and very safe.
What did the aviation industry do that helped them transform?
First, they set safety as the primary outcome that had to be achieved, no matter what.
Then, they spent considerable effort in understanding the factors that were contributing to any outcome that was not safe. They realized that they needed a robust system to report both events and near misses, because those near misses were the opportunities to improve and ultimately prevent future events.
They identified that the hierarchy of command was contributing to a breakdown in communication, and concluded that those breakdowns were key contributors to errors and accidents. They accompanied the reporting with a culture shift, to ensure that individuals were supported for reporting events and that there were consequences for hiding them.
There are some eerily familiar parallels to health care. We have historically reported events, but have not had the systems or the expectations in place to report close calls and near misses. When events occur, we often unfairly place the responsibility on an individual, when the complexity of our environment or the inefficiencies of our processes have been key contributing issues.
Health care has historically been very hierarchical, with a defined structure and order. The complexity of care and the explosion of medical information has pushed us to realize that we must flatten this vertical structure and rely upon a cohesive team to be successful in the future.
Here at St. Luke's, we are attacking this safety opportunity on three fronts.
First, our boards and all levels of leadership have committed themselves and our organization to achieve zero harm when it comes to our patients and staff members, by identifying harmful occurrences, like the development of a pressure sore or an infection after surgery, and committing ourselves to implementing practices and behaviors that can prevent them from occurring in the future. We have already seen marked improvements in these areas, and have been able to avoid some of these for many consecutive months.
Because our goal is zero harm, we must remain continually focused on improvement and mindful of our gaps and opportunities. Our Safety WalkRounds that include board members, physician leaders, and executives, and daily safety huddles in Jerome and Wood River are two examples of new practices and behaviors that support the commitment to zero harm.
The second part of the strategy to transform safety at St. Luke's is to use new tools for improvement such as our TEAMwork processes based on lean methodology, change management, and six sigma.
The third component that we will address is our culture, which is both the most important and the most resistant to change. Our culture is reflected in our behaviors and not only impacts our quality and safety results, it is foundational to the experience of care that we provide and to our operational performance.
We must continue to grow as an organization to a point where all staff, providers, patients, and visitors feel psychologically safe and empowered to speak up when safety concerns or questions exist. We need to be clear that the majority of contributing factors in our safety events are not because of individual performance, but rather due to the complex systems we work in, and we must commit to fixing those processes. When the occasional cause is related to individual behaviors, there must be accountability and fairness in our response.
A recent assessment of our safety culture is yielding unit- and organization-wide opportunities to begin the cultural shift. The use of simulation to practice high-risk situations, so that communication is consistent and teams can perform reliably, is one example of what we are doing differently.
Additionally, training in TeamSTEPPS, which stands for Team Strategies and Tools to Enhance Performance and Patient Safety and is a system developed by the Department of Defense and the Agency for Healthcare Research and Quality, will provide a framework for consistency with team interactions as we perform our duties and roles.
There is no shortage of opportunities or tactics to employ in our journey to zero harm and in the end, we know that making health care more reliable and safer will benefit everyone. One day, all of us will need such care, and our legacy to that future is within our control today. This transformation will become our new normal and we can then focus on the next set of safety opportunities.
As Albert Einstein once noted, "We cannot solve our problems with the same thinking we used when we created them." A more robust approach to changing our environment is required, including both a focus on the appropriateness of care and the reliability of how we deliver that care.