Here is a powerful piece of writing from Chris Roth, a great person, a seasoned and accomplished executive, an indispensable part of my leadership team, and the chief executive officer for St. Luke's Treasure Valley. Reading it will impact you.
I am the son of a nurse. It seemed so simple back then. My mom, working part time and managing a household of a young teenager and two small children, decided to change careers and attend nursing school. I vividly recall watching her practice giving injections on an orange.
Today, I look back with admiration at her drive, her determination, and her passion for her profession. It was my mom who encouraged me to pursue a career in health care. She was always nudging me to apply for jobs with the local hospital, just to get my foot in the door. After many attempts, the pieces fell into place, and I was hired as a pharmacy technician.
We are all shaped by our experiences. Here are three of mine.
What if …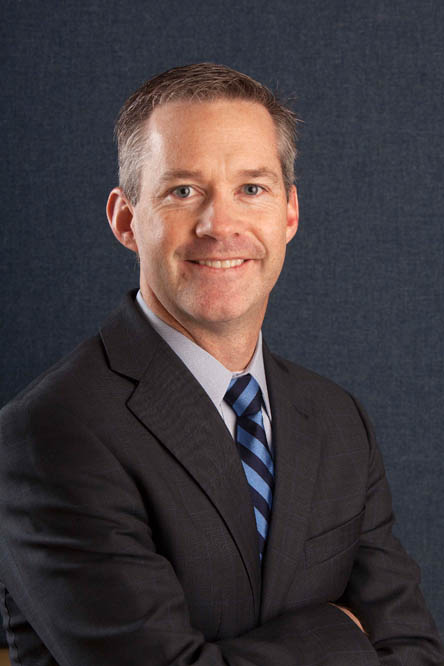 During college, I would work every weekend and two nights a week. I remember the pride I had in mixing IVs for patients. Young and overly confident, I prepared IVs and made rounds on the floors, always trying to beat my personal record for time and efficiency.
Time slows down when I think about one particular day. I made the IVs for the morning, the pharmacist checked them, and I delivered them to the floors.
Getting back to the pharmacy, I sat down to do some paperwork, but couldn't get my mind off of the IVs. Something didn't feel right.
I began to replay in my mind the morning's work when my mistake hit me. It was the insulin drip that I sent to labor and delivery. The order was for 100 units, or 1.0 ml of insulin, and I knew I had mixed in 10 ml, the equivalent of 1,000 units.
I ran to the floor, grabbed the IV from the cupboard, and had it destroyed.
What if that IV had been administered to that young woman? What if I had worked a bit slower? What if I had paused before injecting the insulin? Could a better system have prevented it, or was it simply my own error?
Sometimes, our own mistakes are our greatest learning moments. I learned a great lesson that day: I will make mistakes, but when things feel "automatic," and especially when the stakes are high, take time, pause, and think.
Rescuing Isaac
I have four children. My youngest son, Isaac, was born at St. Luke's three years ago, on Halloween.
I had been worried about the entire pregnancy, even though there were no significant issues. Yet sometimes, the most routine things can turn quickly, especially in health care.
For us, it was a prolapsed cord. During labor, the umbilical cord dropped down before the baby, and contractions were about to cut off oxygen and blood supply to our child.
One instant I was in the room, looking at my wife, and the next I was in an empty room as she was whisked off to the OR for an emergency C-section.
I can't relate to what it might be like to be a nurse or a physician during an emergency like that, but I can relate as a husband and father. On one hand, it was complete helplessness. On the other, it was confidence in watching a highly trained team communicate and function.
That period of time remains a bit of a blur for me, but few days go by that I don't think about the team that rescued Isaac. They were caring, highly trained, and professional. That day, the system worked exactly as it was intended.
The power of a hug
She was a friend of a friend, someone I knew, but not very well. When I saw her that day in the hospital, I knew she was there to see her mom, who was battling terminal cancer.
She was walking down the hall when I saw her. I put my arm around her shoulder, and she proceeded to give me a full embrace. She was crying and the hug lasted some time.
That was the last time I saw her, until several years later when we ran into one another again. She proceeded to tell me that when she saw me in the hall that day, she had just said goodbye to her mom, who died shortly thereafter. She thanked me for being there during a time of need.
Up until that moment, I hadn't thought much about our chance meeting in the hallway. That was the moment when I realized how simple acts of caring and compassion can impact a person. It was a life lesson for me, to never underestimate the power of a simple act of kindness.
These experiences, and the challenges we face, are what keep me going. Health care is personal. It's also complex, expensive, rewarding, and at times, frightening.
I worry every day about the variation and complexities of our systems. I worry about the errors and mistakes that can occur. I worry about causing harm, instead of healing and comforting. And I worry about the time when my family and loved ones will need care.
At the same time, I am extremely proud to work in a profession that is built entirely around caring for an individual, one person at a time, every time. Here at St. Luke's, I feel privileged to be a part of an organization of caring professionals who are not content with the status quo, but are instead willing to lead.
I know that each member of the St. Luke's family has a different set of experiences that guide them, just as mine guide me, but I also know that we're united in our pursuit of the very best for all those who come into contact with St. Luke's Health System. I am proud, and very grateful, to work with a team that shares this commitment to excellence.
Dr. Pate's note: I think many of the best leaders are those that start from the bottom and work their way up, those who can admit their mistakes, and those who use those mistakes to drive changes. I'm sure you can relate to some or all of what Chris says about himself and his experiences. He is a leader, one of our St. Luke's leaders who are in health care for the right reasons, those who believe health care is not just a job but a personal mission.
I have urged everyone throughout St. Luke's to focus on their "why" during this challenging time of seemingly constant change. Why did we go into health care, and why do we continue to work in health care?
I believe it is because our work is meaningful and important, and we have real people in mind as we design the healthcare system of the future. Almost every one of us has been personally impacted by the healthcare system. Chris is clear about his "why" – his wonderful family and the opportunity to make healthcare better and safer, while maintaining the compassion.
Chris' story reinforces that each one of us impacts others, often in ways that we will never know.