I have asked Jim Angle, chief executive officer of St. Luke's East Region, to share a story from Magic Valley about what the team is doing to achieve our Triple Aim – better health, better care, and lower costs.
There are many examples he could have drawn from, but I love this success story in particular. It is about saving lives, decreasing complications, and improving health outcomes for the people of the Magic Valley. Congratulations to all who have worked so hard to put this program in place!
Phillip McInturf came to St. Luke's Magic Valley for a doctor's appointment. He'd been feeling a little tired all day, but nothing too out of the ordinary.
He and his wife, Rayetta, stopped at Kmart on their way home to pick up a prescribed medication. He started talking to her, but was not making sense. She asked him where he lived and he gave an address – from more than 30 years earlier.
They had just pulled into their driveway south of Kimberly. As he started to open the car door, Phillip turned to Rayetta and said, "I think you need to take me back to the hospital. Something is not right."
Rayetta drove Phillip back to the hospital, this time to the emergency department. By the time they arrived, Phillip was very confused, could hardly speak, and was having difficulty walking.
The doctors and nurses in the ER were quick to assess Phillip's condition and immediately initiated a stroke protocol to diagnosis and treat. Once his stroke diagnosis was confirmed, tPA (a clot-busting medication) was administered. Within 24 hours, Phillip's stroke symptoms were gone!
Rayetta was so impressed with the communication and compassion that both she and her husband received from the care team at St. Luke's Magic Valley that she sought employment with St. Luke's. She is now working for St. Luke's Mountain States Tumor Institute in Twin Falls.
Phillip's ability to go home symptom-free from his stroke was no accident – it was due to the planning and certification process of the St. Luke's stroke team in Twin Falls.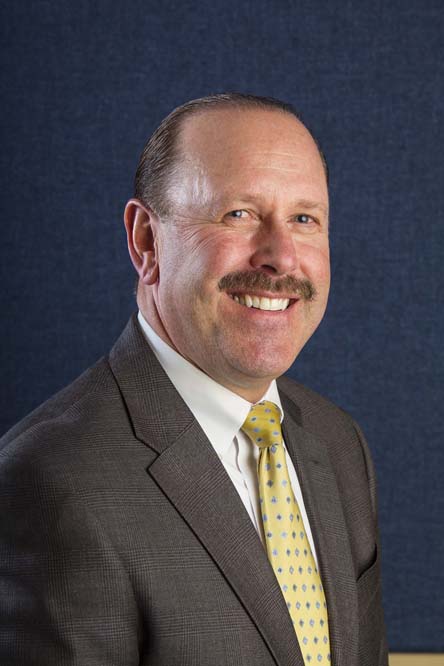 The team spent two years preparing to become certified as a Joint Commission Primary Stroke Center and received certification in January.
"St Luke's Magic Valley is committed to providing our patients the highest quality stroke care centered on current scientific research to ensure continued improvement in treatment," said Stephanie Shawver, RN, stroke program coordinator for St. Luke's Magic Valley.
In addition to Joint Commission standing, the Primary Stroke Center certification gives us the opportunity to highlight the exceptional stroke care we provide for our patients and to improve overall care for our community.
Since the program began, more than 30 stroke patients have recovered thanks to the standardized stroke program care they have received at St. Luke's Magic Valley.
"We are excited to have become a Joint Commission – Primary Stroke Center," said Dr. Matt Larsen, medical director of Emergency Medicine for St. Luke's Magic Valley. "The quality of care in the Magic Valley for stroke has improved dramatically over the past two years during this process. This care will continue to improve as we maintain our stroke certification."
From emergency department staff to the inpatient side to clinics throughout our service area, the entire St. Luke's Magic Valley team made this certification possible, but our stroke program story doesn't end here. We now hold a monthly education and support group meeting dedicated to helping stroke survivors and their families connect and develop a social network. It is also an opportunity to learn about stroke prevention, recovery, and caregiving.
Our stroke team's journey is helping to improve not only the physical outcomes for patients, but also providing tools and resources to give them a more holistic approach to treatment. The team is providing better health for our at-risk population, better care for individuals, and lower long-term cost. Teams like this, that use evidence-based medicine and early intervention in the prevention of long-term disability are truly taking care forward.